4 global companies are reinventing the outdoor space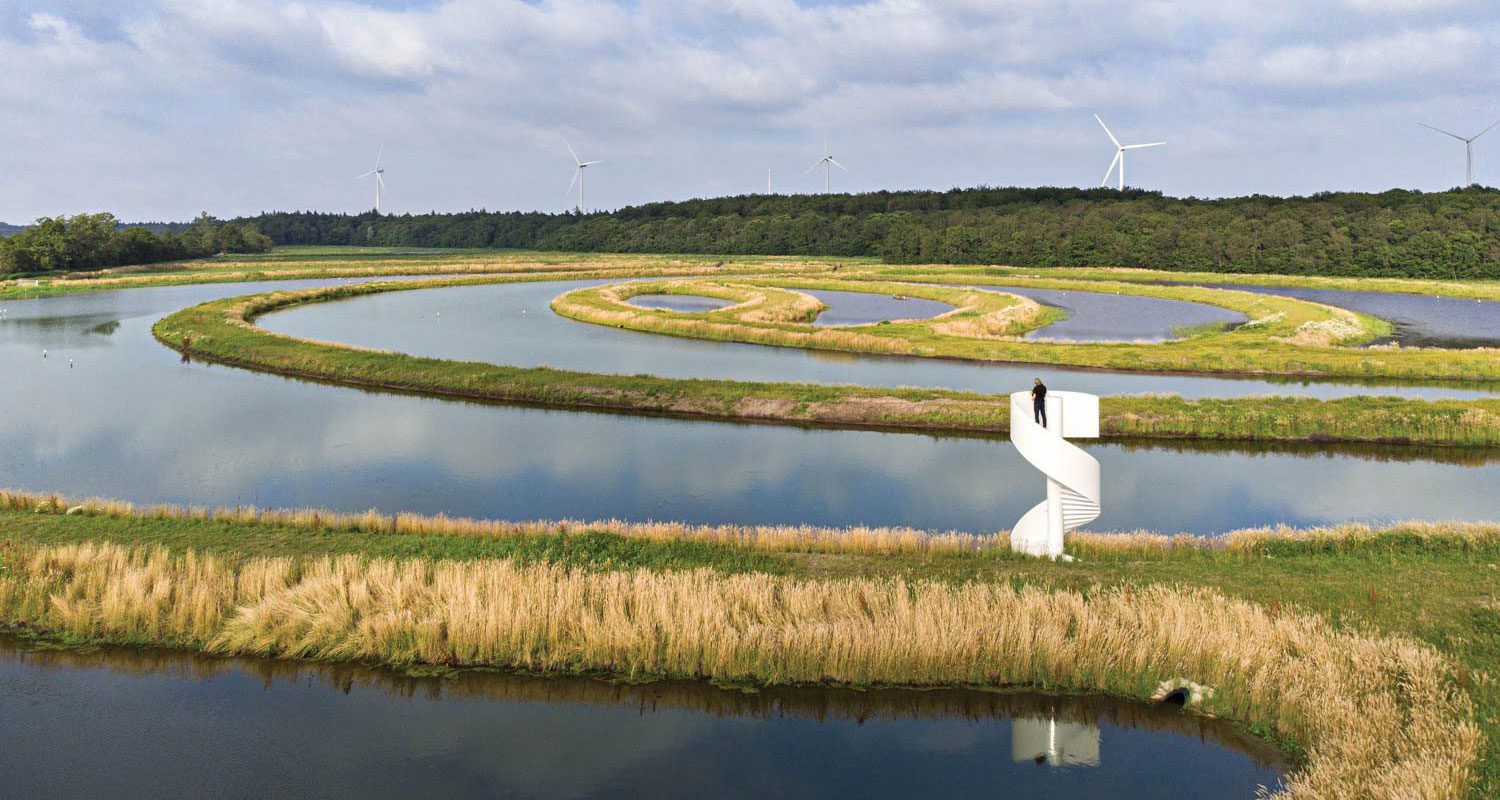 From Prague to Saint-Louis, companies are inventing and redeveloping outdoor space with renewed creativity.
Wutopia Laboratory
Golden Barnyard, Everyman's Cockaigne, Shanghai
At a working rice and rapeseed farm, a 2-acre expanse once used for food processing has been converted into a venue for outdoor film screenings and similar activities, named after the land of plenty in the medieval tradition, with rolling heaps of "grain" in porous yellow concrete.
Hosper
VisKringloop, Wieringermeer, Netherlands
A collaboration between landscape architecture firm, artist Pé Okx and environmentalist Cor ten Haaf, visitors can climb a painted steel staircase for a bird's eye view of this earthwork, its undulating shapes symbolizing the cycle life of fish that live inside and part of a 40-acre site dedicated to improving their migration between fresh and salt water.
KOGAA
Air Square, Prague
A partnership with hot air balloon manufacturer Kubícˇek Visionair has produced recyclable prefabricated partitions in FR-coated inflatable polyester which, when supported by a base of CNC-cut plywood planks, can be arranged in a 20-foot-high interlocking circle for a partially shaded and protected plug-in park or performance venue.
Kiku Obata & Company
Spring Church, St. Louis
Courtesy of the Pulitzer Arts Foundation, the limestone shell of a fire-ravaged 19th-century Gothic Revival church has been fortified and revitalized into a combination of open-air worship and space of public art, which recently featured Jordan Weber's installation All Our Liberations, its three levels painted with words by local poet Cheeraz Gormon.