During his 50-year career, the Parisian Jacques Grange has established himself as the eminent interior designer among major collectors, artists and tastemakers.
Both classic and modern in its approach, and with a passion for contemporary art, combined with a charming joy of living, its beautifully curated interiors each tell a unique story. We step into her world of interior design to take a private tour.
The eclectic collector
In the living room of his apartment, Jacques effortlessly blends the simple with the sophisticated and understated, blending the luxury of yesteryear with contemporary art and design.
Here, aristocratic refinement meets the eclecticism of an insatiable collector. In addition to fine materials and craftsmanship, the space is filled with tangible memories of places, artists and designers who have shaped its creative universe.
Jacques' mastery of color is exemplified by the carefully considered placement of artwork against the pale walls, such as Carla Accardi's lemon yellow painting topped by a pale blue canvas by Robert Motherwell. The armchair is by Art Nouveau designer Francis Jourdain.
Classic and modern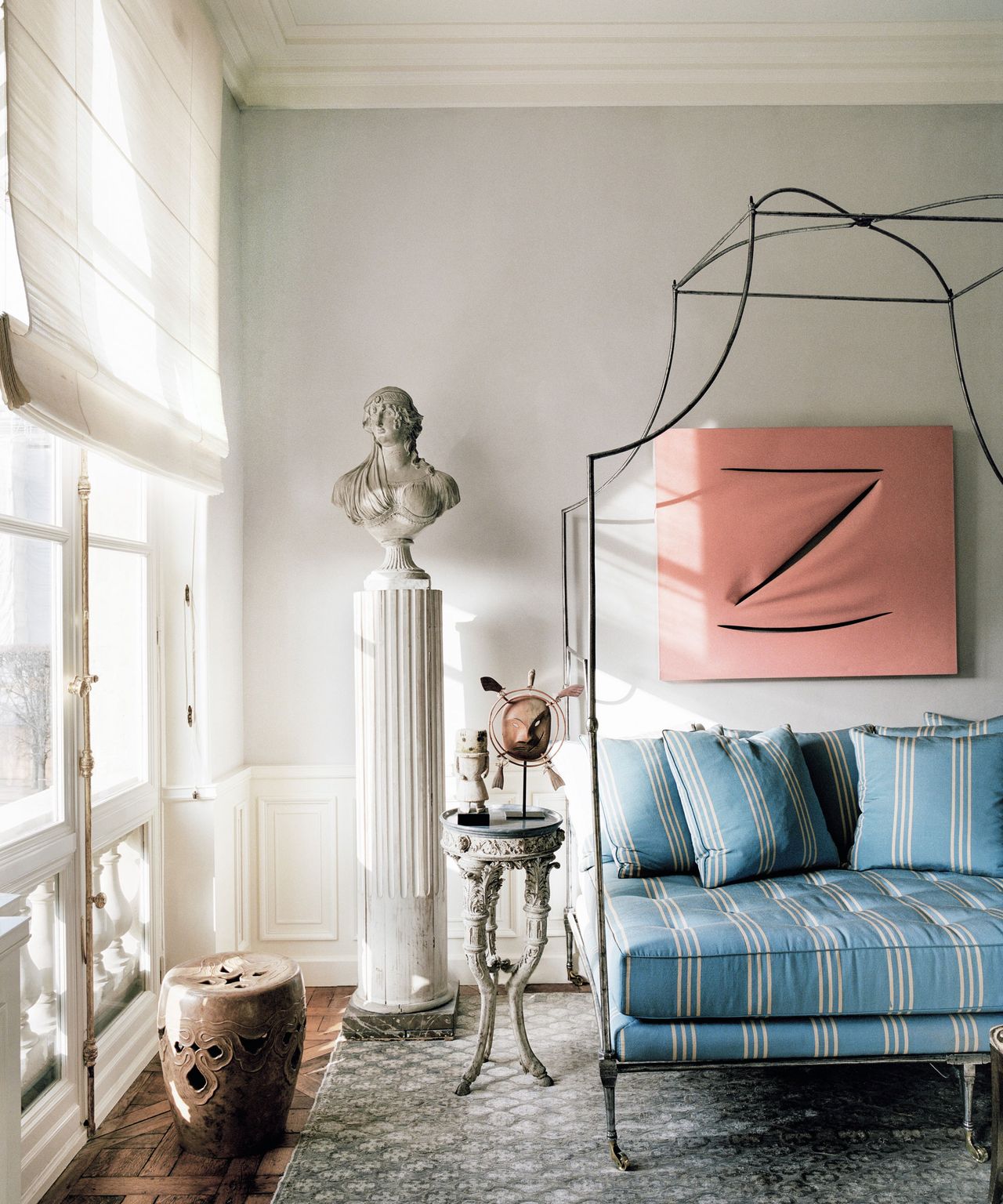 The interior designer's eclectic tastes are on display here in her apartment with an understated combination of furniture and artwork from various eras.
Its natural, "undesigned" aesthetic, both sumptuous and comfortable, is revealed through its unusual way of grouping objects, a masterful combination of materials and colors and an unparalleled attention to detail.
Everything in detail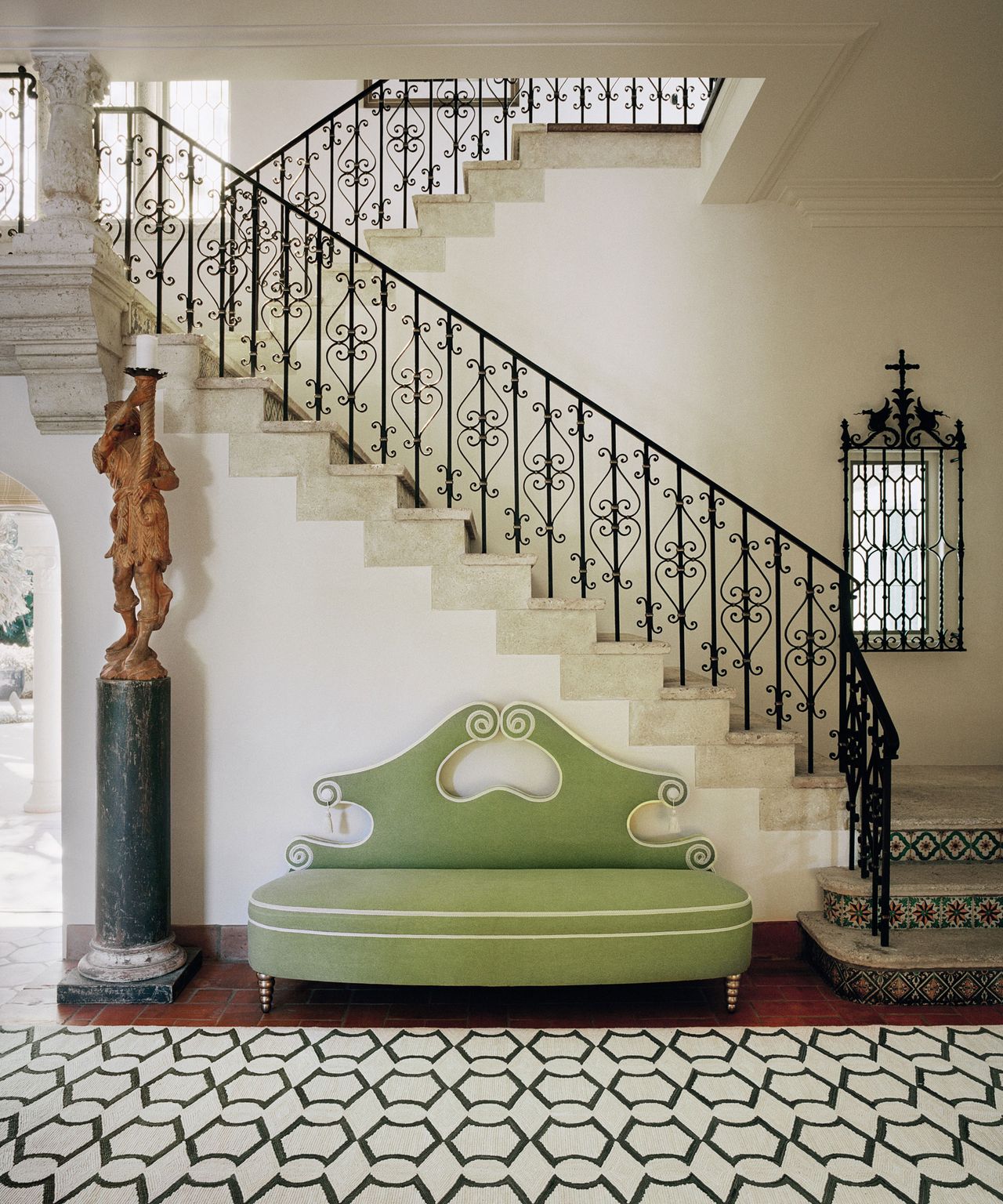 The recent renovation by Jacques of this elegant residence in Florida is in keeping with the tradition of the glorious years of Palm Beach elegance. Deeply sympathetic to the original villa, which was designed in 1929 in the neo-Mediterranean style, Jacques describes his intervention as having simply "refreshed" the interiors. But that does little justice to the levels of light and color he infused into this luxurious home, with its vast array of stately and eclectic architectural features, including elaborate wrought-iron balustrades and graceful colonnades.
The furniture, palette and materials have all been chosen to harmonize with the garden and outdoor spaces. The entrance hall is dominated by the staircase with its imposing wrought iron balustrade and a green sofa designed by Jacques himself.
charming chintz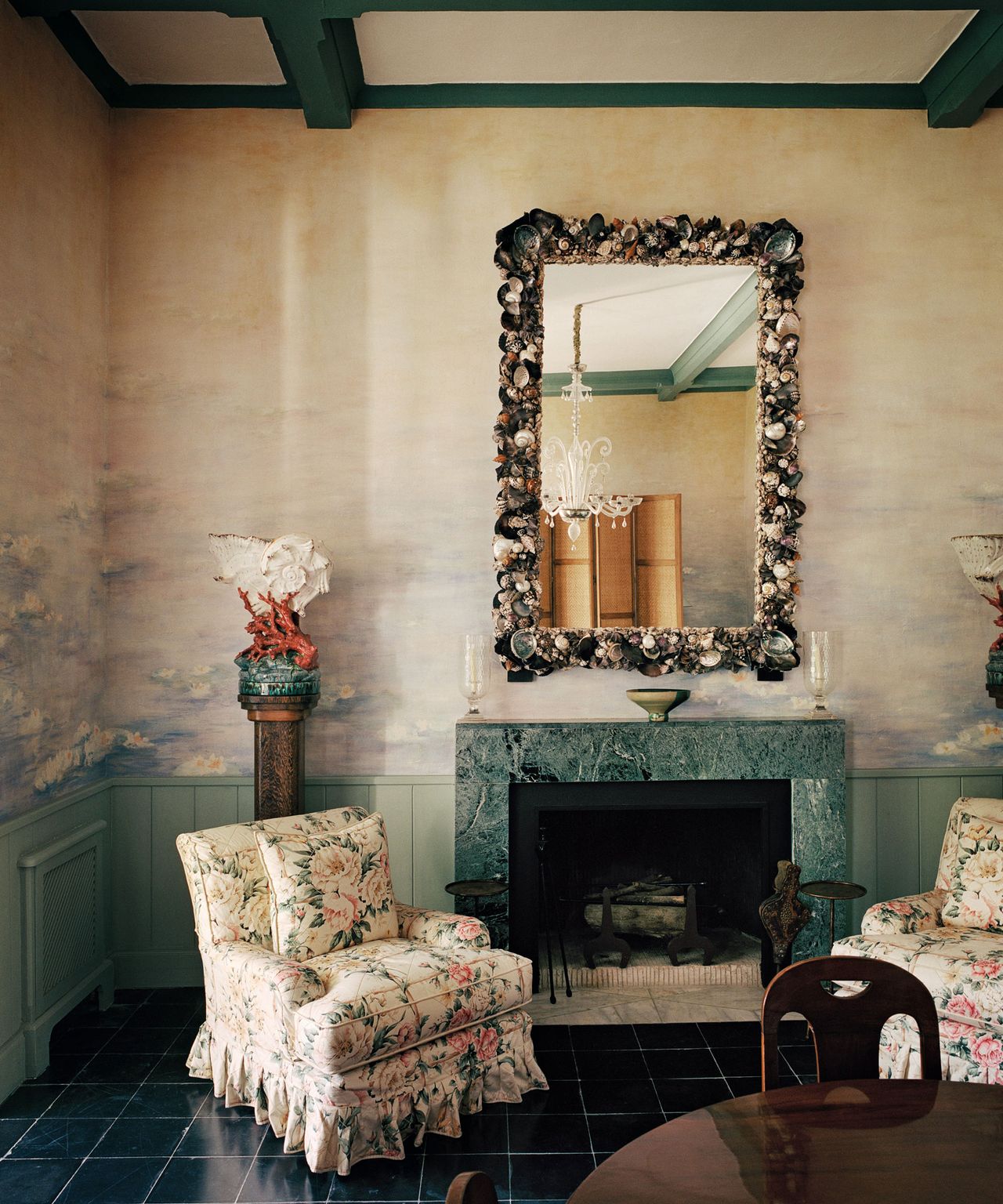 In 1990, Yves Saint Laurent called on Jacques Grange to design the interior of Villa Mabrouka in Tangier, Morocco. Jacques says:
"The theme wanted by Yves was that of an eccentric Englishman who had come to settle there. He wanted chintz and one color per room.
The house has a modern Moorish style with elegant contrasts and here, a mirror with a frame encrusted with shells by Armelle Fabre, characterizes Jacques' signature touch.
Monochromatic Wonder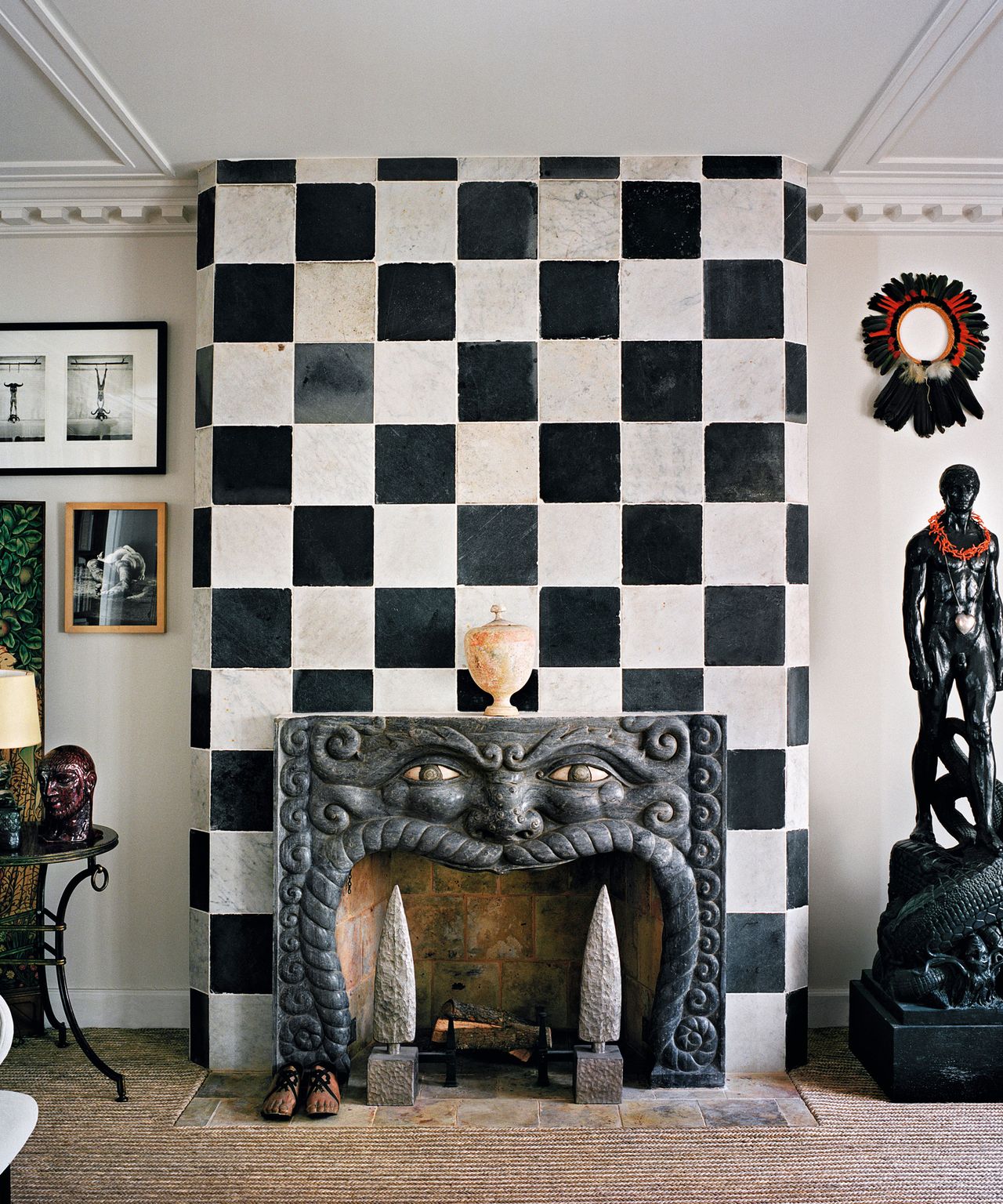 Upon entering Pierre Passebon's 1820s Directoire apartment in central Paris – renovated in collaboration with Jacques – one is greeted by a spectacular 16th-century Italian marble fireplace carved in the form of a grotesque gaping mask. It is installed in a fireplace mantel lined with a French marble checkerboard, a black and white pattern inspired by Siena Cathedral.
Pierre, an antique dealer and art dealer, is the founder of the Galerie du Passage in Paris and this kind of aesthetic shock in his own home speaks volumes about his eclectic tastes and his life's work.
Tiled throughout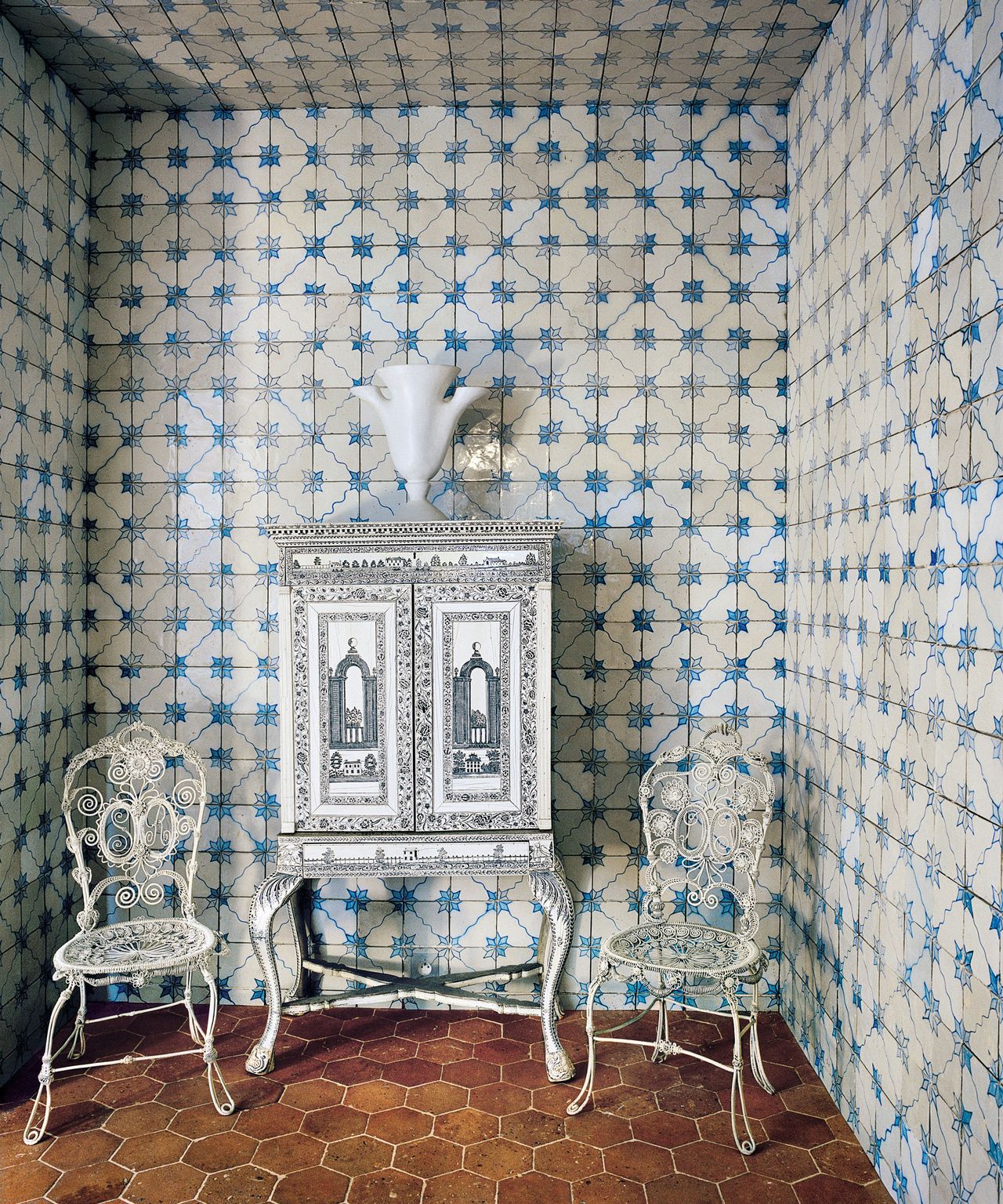 The kitchen of Jacques' apartment in the heart of Paris is lined with stunning antique blue and white azulejo tiles that he collected during trips to Portugal. He pairs them with 19th-century style chairs by famed interior designer Madeleine Castaing, an 18th-century Indo-Portuguese ivory cabinet, and a vase by Swiss sculptor Alberto Giacometti, illustrating Jacques de three different styles and periods.