An interior designer shares tips on choosing and using rugs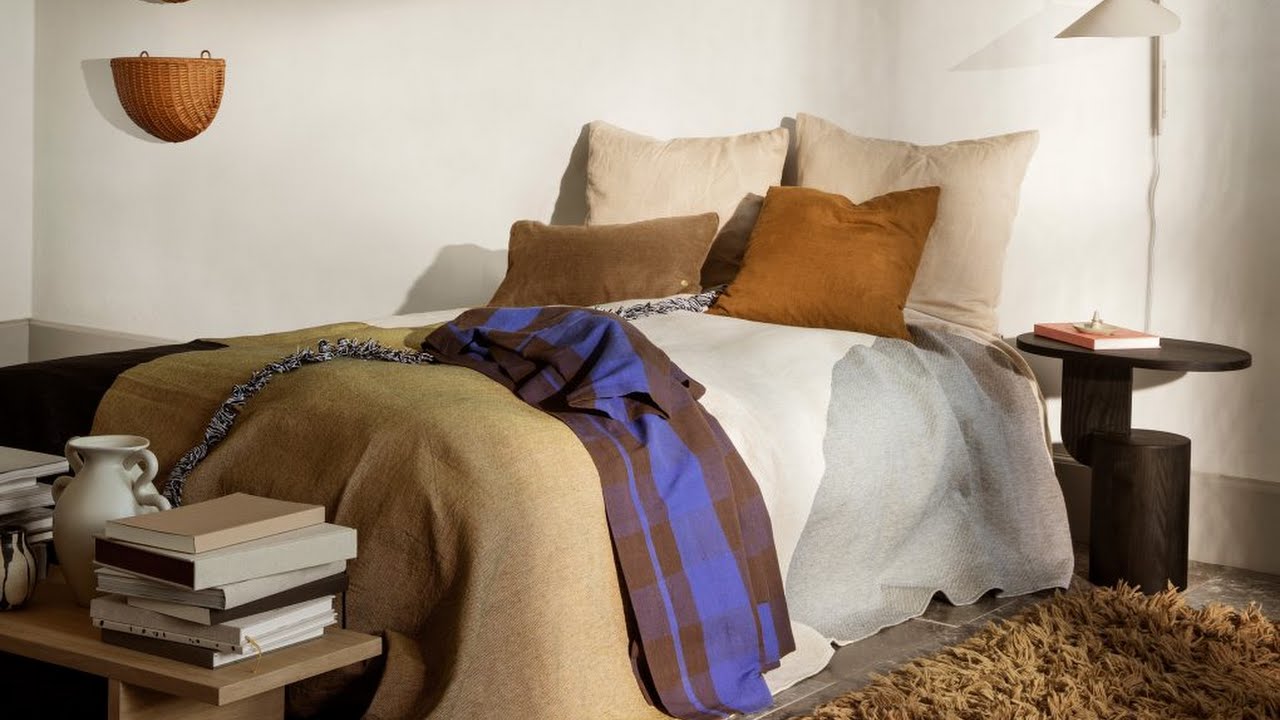 Room size, rug size, shape, pattern, design, composition, furnishings, footfall, durability, quality, price, maintenance: when it comes to choosing a rug, there is a long list of factors to consider into account.
It can be hard to know where to start, so here are my suggestions and tips on how to choose and use rugs to achieve a great look.
The ground is a canvas
First of all; every room needs a rug. If the lights are the earrings, then the rugs can be the shoes, a canvas to dress up. They create confined and cozy areas in rooms and add layers of texture, warmth and charm. Use them everywhere: in hallways, living rooms, under the dining table, under a desk, under the bed. Even in the kitchen and utility, don't forget the carpet.
In my job, I often place large rugs on new flooring, with customers wondering why we're hiding the expensive new floor! We protect it! Likewise, I place large rugs on old floors, like those golden oak floors we all laid down 10 years ago. Rugs add style and hide a lot.
It starts with a rug
If you already own a rug that you love, or find an amazing rug that you simply must have, then design around it. In London, famed designer and antiques dealer Robert Kime begins all his design plans with a rug. From there, pick a soft, subtle color as your base tone and work with the style and design of the rug for the decor of the room.
Carpets as art
If you really don't know what to do with a rug you love, depending on the size, I've seen some great rugs used as wall hangings. They can be as beautiful as art.
Size Matters
As with all things design, size is key. In general, if you're using a center rug in a room, the rule is "either the furniture is on or the furniture is off." Size is directly related to price, so you can save a few bucks by placing the rug just beyond the front legs of surrounding furniture.
Match the shape of the rug to the shape of the room: a square rug for a square room, a rectangular rug for a rectangular room. If you want and can afford a very large rug, this is a practical option for covering an old, dated floor. Measure up and come within 30 to 45 centimeters of the boundary walls.
If you're on a budget but need a large rug, try two identical rugs side by side, plain or patterned, but be careful where they join.
To visualize it, mark the size with masking tape (easy to remove). Look for standard rug sizes and see if this one is right for you. Area rugs can look sad and lost, even if you love the design.
My crush on designer Shea McGee from Magee Studio layer smaller accent rugs on top of larger natural woven rugs, and she suggests layering a rug about 2/3 the size of the rug underneath.
Natural
Lately, I like to use natural carpet materials. They're neutral enough to transform many designs without overwhelming a room. Sisal, jute or seagrass are inexpensive, eco-friendly, durable and can be subtly embellished with herringbone, knotted or striped designs.
Carpet style
Creating a room in a style you love requires a collection of decor and furniture, and the rug plays its part. A classic Victorian or Georgian living room deserves a classic oriental center rug. A large cream loop pile Berber rug with a darker pattern adds bohemian flair to a contemporary living room. The Hamptons' beautiful coastal, "Nancy Myers"-style interior is accented with neutral or striped patterned carpeting in soft nautical blues. In a large hallway, I like a sleek round rug under a round style reception table.
Custom rugs from brands such as Fiber and Deco Design. Cutting a patterned sisal, basket weave or knotted rug weave to the required size, and finishing the edge with a suede or leather binding is a lovely way to enhance a design scheme with color and tone .
Shea McGee also loves rugs in the kitchen. Yes, it raises eyebrows, but given that you're probably choosing neutral colors in this room, and with the amount of cool hard surfaces, a lovely runner or rug under the dining table adds warmth and texture. . Choose durable fabrics, or a worn-in, vintage-looking rug conceals stains.
Outdoor patios and dining areas can look dull and gray. Style the space with an outdoor rug to complement the colors of your cushions and table decor for a great summer dining experience.
Go with your heart
As always, my advice is to only buy something you really like. Consider the style of the room and use Pinterest and Google Images for inspiration. Don't buy it right away, take a few days to think about it, check that the colors match the floor, wall tones, furniture, etc., then make your decision.
If possible, buy from Irish rug suppliers and markets. You will be able to see the colors and feel the quality of the rug before you buy, you can never know that in an online store.
For world-class quality and expertise, carpet art in Sandyford is a treasure. I recently used one of their beautiful bright Berber rugs in a contemporary living room. There is also a range of choices at reasonable prices.
For spectators, Ceadogan Carpet Manufacturers in Wexford and Connemara carpetLuxury "Moyard Collection" are like works of art. At the controls of the tricolor in New York, Claire McGovern, born in Dublin, and rhyme studiowith exquisite rugs made in Ireland from Irish wool.
Back on native soil, Oriental rugs on Francis Street in Dublin is a great course and feels like a little Istanbul, just like Myles Quirke at Stillorgan. Carpets by design at Lucan are brilliantly helpful, have an extensive range and provide the range of carpet services. Rugs.co.uk in Douglas, Cork has a terrific selection and they have some great ideas on their instagram.
Have fun at antique shops and fairs, and don't forget the valuable second-hand market for rugs.
In the main street, Olivier Bonas on Exchequer Street in Dublin offer colorful contemporary rugs, as does Habitat, available in Ireland via Argos. For value and options, it's hard not to come across RugVistathe website of. Although no online photographs of a rug show the true colors and how flat (or not!) it is, there is a good range and the rug arrives within days.
Check the purchases return policy, because the comfort of knowing you can return a rug can be as comfortable as the new rug itself!
The practice
This brings me to practical advice. Use non-slip underlays. Use Scotchguard. Check that your doors open to new carpet. Watch out for a shiny carpet near an open fire for small spots of sparks and soot. Rotate rugs every few months to balance the flow of traffic. Sell ​​old rugs on Done Deal or donate them to the charity shop.
Deirdre O'Connell is an interior designer and design writer based in Dublin. Visit dtale.design or follow on Instagram @dtale_interior_design.
Photography: Farm Living