Dacia Jogger review – Interior, design and technology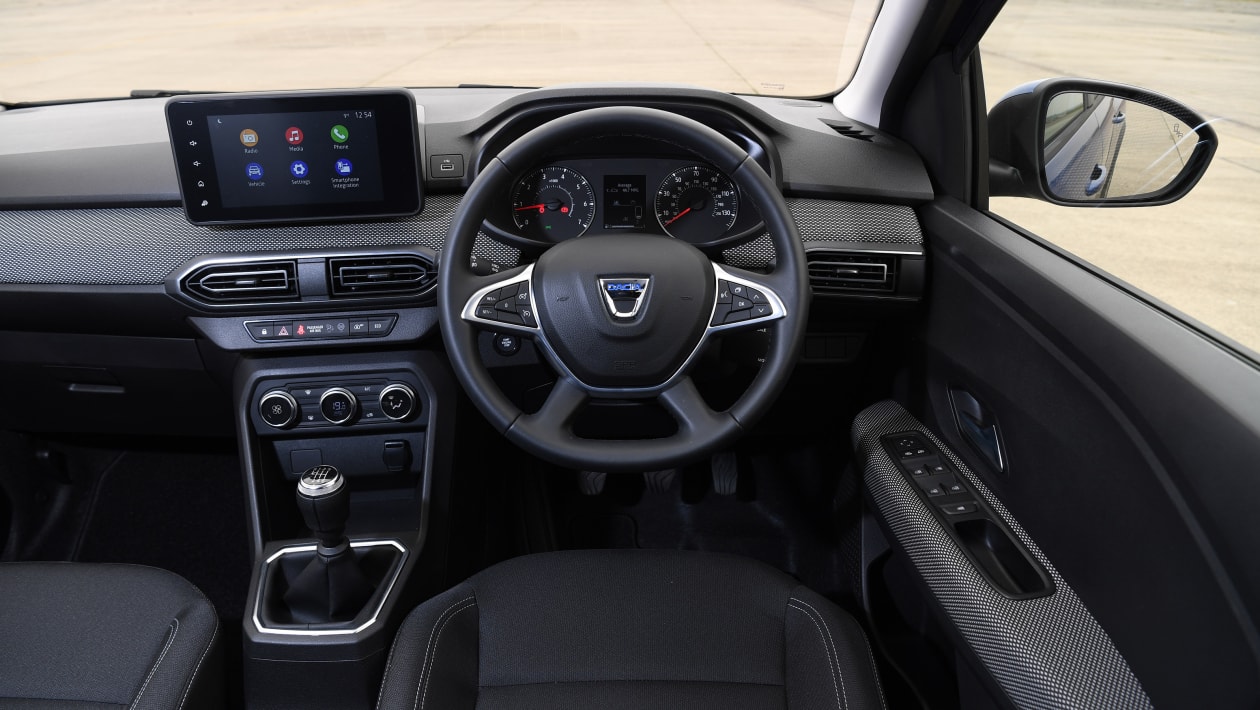 Dacia's design approach to the Jogger certainly makes the case for form following function. The exterior doesn't offer the swooping lines or intricate detailing often seen on more expensive rivals, while if you're looking for the more commanding style of a full-fledged seven-seater SUV, you might do better to explore competition from manufacturers such as Hyundai, Kia and Skoda.
The overall look of the Jogger is a bit mixed; Picture a budget version of a higher estate like the Volkswagen Golf Alltrack or Audi A4 Allroad and you'll start to get the idea, while the rear of the Jogger takes on a bland, MPV-like appearance. Some black body cladding around the wheel arches and a fake front skid plate do their best to encourage a sense of ruggedness.
It's inside that the Jogger really shines. Space inside the cabin is excellent, while the dashboard layout is practical and user-friendly with rotary controls for heating and ventilation functions instead of a clunky touchscreen system.
The cabin trim is a little dark, but Dacia has tried to soften things up a bit with fabric inserts on the top of the dashboard and on the front door armrests, while the large greenhouse means it shouldn't be too oppressive for passengers – even in the most rear seats.
Sat-nav, stereo and infotainment
Dacia's infotainment setup gives buyers a reason to switch between trims. The base model encourages smartphone use, combining a Dacia app with dashboard support, while the top model benefits from a full touchscreen with integrated satellite navigation.
The comfort trim sits in between and is all you really need as it comes with Apple CarPlay and Android Auto, so you can just plug in your phone and access your own apps. Dacia's software is basic, but it works well. The home page is divided into six icons that allow you to access the main functions. It's nothing special, but it gets the job done.
One criticism we have is that the screen doesn't automatically adjust to brightness. It needs to be on to be readable during the day, but it's extremely bright at night, so you have to dig into a submenu and change it every time.
Another minor complaint is the location of the USB socket on the dashboard. It's mounted high to go with the cradle in base models, but that means it's in an awkward position in higher-performance cars.