How to shop like an interior designer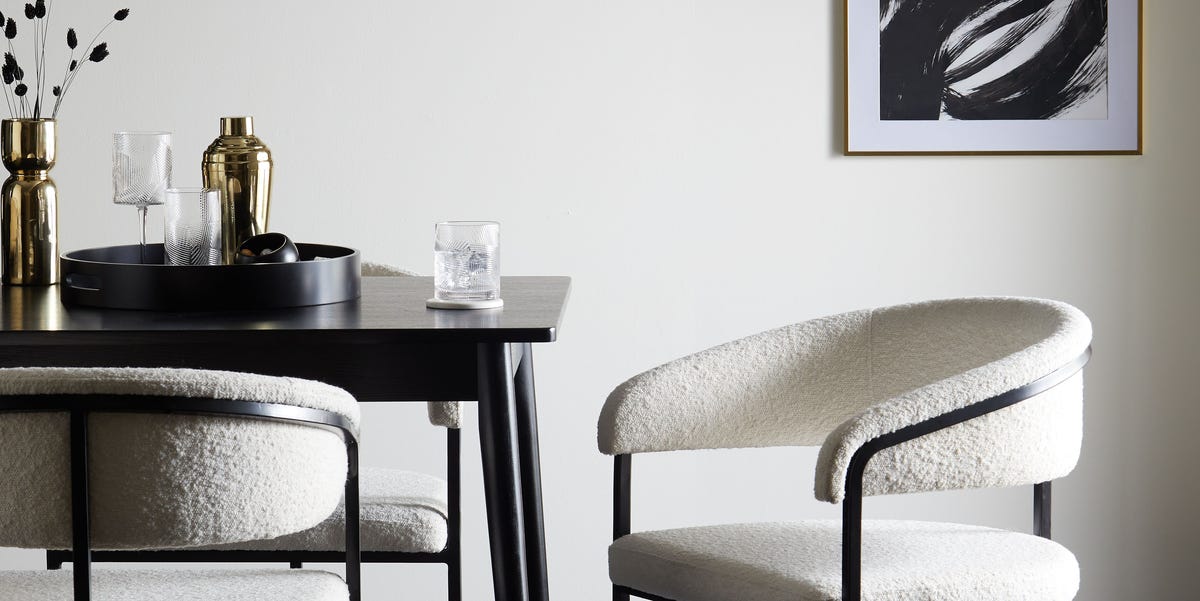 Photography: Rachel Whiting / Styling: Amy Neason
Many of us wish we had an interior designer on speed dial when shopping for new household items. From luxury items that justify the splurge to the best accessories (including where to buy them), what shopping secrets are you eager to steal from the pros?
As interior design searches increase by 63%, Zoe Warren, interior designer at PriceYourJob.co.uk, unveiled its top tips to help you shop for the home. Whether you're embarking on a DIY project or want to refresh your living room, let his advice help you find the object of your dreams that makes you dream…
1. Plan ahead
When looking to refresh a room in your home, it can be hard to know where to start. Before you hit the stores (or browse items online), write down the colors, textures, styles and prices you're looking for – instagram and pinterest are great sources of inspiration. Having a clear goal will determine your bottom line, making it easier to compare costs and overall quality of items before splurging.
2. Measure your room
Every home is different, so remember to measure before you buy to make sure the items will fit perfectly. If your sofa or bed has to climb stairs (example: Ross Gellar's "Pivot" scene in Friends), measure the width of the stairs at its narrowest point, as this can easily be overlooked.
"I would recommend doing thorough measurements and a floor plan of your space," says Zoe. "You can do it yourself or hire a professional. By looking from a bird's eye view, you are able to assess whether certain shapes fit together well. Make sure no furniture is pushed up and smashed against the wall, so everything fits together perfectly.
3. Find a centerpiece
When shopping for home items, focus on finding one thing that you love. Whether it's a large sofa or an elegant velvet armchair, Zoe recommends choosing high-impact items that will bring a touch of personality to your space – and something that genuinely sparks joy.
"Once you've found the right statement piece, you can start adding smaller accents that fit the theme well," says Zoe. "To avoid overloading the space, you must combine clean furniture with unique objects, it will balance the different points in a nice mix."
4. Focus on home accessories
Accessories are great for enhancing the color scheme or personality of your home without having to redecorate. Although often overlooked in the interior design process, the right accessories can have a bigger impact on the look you want. Instead of leaving them until the end, Zoe suggests choosing your accessories at the beginning of your project, rather than leaving them until the very end.
5. Invest in timeless pieces
Some home decor items are definitely worth their hefty price tag, but knowing which ones can be tricky. Zoe's advice? Invest in high quality, timeless and frequently used items such as your sofa, dining table and mattress. Being comfortable in your own home is one of the most important things to focus on, which is why spending a little extra on where you sleep, for example, is well worth the money.
"Skinning on these items means they won't be as comfortable and will have less durability." Splurging on something special will have a bigger impact on your overall aesthetic – plus, it'll save you money in the long run," adds Zoe.
6. Recycle old items
Refreshing, reusing and recycling old household items is a great way to breathe new life into used goods. As well as saving you a pretty penny, the environmental benefits of upcycling are enormous, minimizing the volume of discarded materials sent to landfill each year.
If you don't feel creative enough for a recycling project, consider buying second-hand items to reduce your personal environmental impact. Buying used furniture is often more cost effective, sustainable and ethical than buying new furniture.
Zoe suggests, "Make a list of items you could save money on and check Facebook and various other second-hand markets to see if you can find any to save." If you've never recycled before, it's never too late to learn! YouTube has all the step-by-step tips and tutorials you need.'
7. Stick to a budget
Having a budget (and sticking to it) is your most important tool to ensure you don't empty your wallet. Make a list of everything you need to buy (including large items as well as small accessories), then jot down a rough idea of ​​prices to make sure you have a realistic budget. Clearly defining your budget will make the job run more smoothly.
"Once the plan is in place, you'll have a better idea of ​​what you can splurge on. It will also help you identify areas where you need to cut costs, through upcycling," adds Zoe.
To follow Beautiful house to instagram.
---
This content is created and maintained by a third party, and uploaded to this page to help users provide their email addresses. You may be able to find more information about this and similar content on piano.io