Interior design and technology – Honda Civic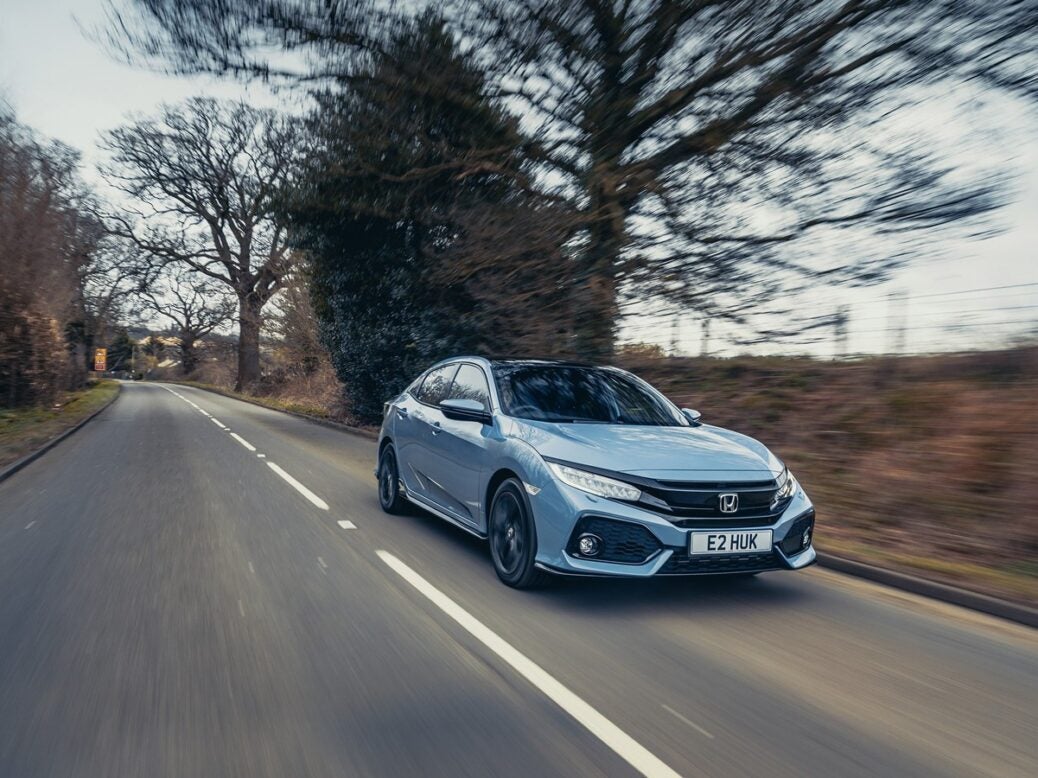 Material issues
True to form, this ten-gen is larger than its predecessor, specifically wider (by 30mm) and longer (by 136mm). It is also lower (20mm) and 16kg lighter. The design of the new platform, the selection of materials, the engineering process and the manufacturing techniques were essential in creating a lighter and more rigid structure. It also has 52% greater torsional rigidity. Improvements in stiffness and the design of the new monocoque have also resulted in improved NVH characteristics.
Notable platform design features include forward and aft bulkhead "rings" that encircle the entire interior cabin space. Additional platform rigidity is provided by a low-sensitivity front floor structure, including cross-braces in front of the engine compartment and between the A- and B-pillar bases.
Lightweight, high-strength materials used throughout the structure improve body rigidity and crash safety. Hot-stamped steel was applied over a wider area, resulting in a 12% increase from 6% in the previous Civic. The use of ultra-high-strength steel increases strength and reduces the overall weight of the entire body. For example, one of the most important areas for overall rig strength is the B-pillar and lower threshold.
Short pitch welding places spot welds 20mm apart in critical areas of the monocoque, compared to traditional spacing between 40mm and 45mm. This further contributes to increased rigidity and durability.
These design, engineering and manufacturing innovations result in a 65% increase in overall body flex stiffness over the previous generation Civic and a 41% increase in torsional stiffness.
Inside story
The seating position also differs from the previous generation car, located lower (by 35 mm). The lower seating position is partly due to the fact that the fuel tank was moved from under the front seats in the old Civic to the rear in the current one. To improve visibility, the bonnet has been lowered by 65 mm and the A-pillars tightened (by 12 mm).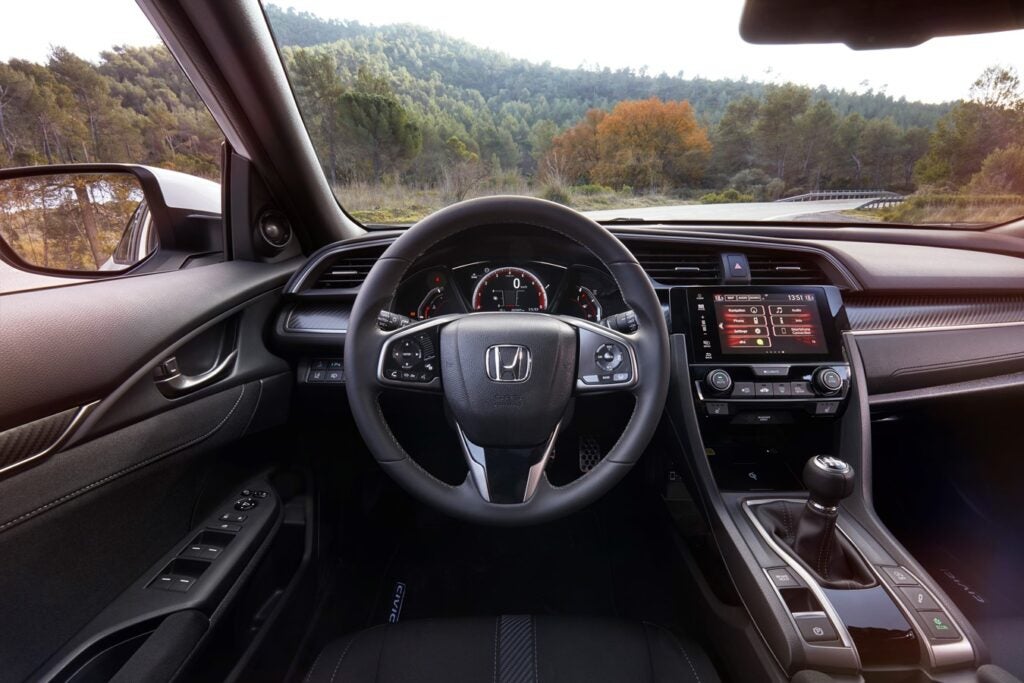 While forward visibility around the relatively thin A-pillars is good, an over-the-shoulder view in the rear is limited due to the sloping roofline, shallow rear window and rear pillars. thick. Rear parking sensors and a camera make up for it here.
Front shoulder room has also been increased by 10mm and space between the front seats has increased by 30mm. Rear seat shoulder room has increased by 20mm, while rear seat passengers now have 95mm more legroom and 45mm more knee room. Another difference from the previous generation Civic is the lack of cinema-style "Magic" rear seats which had storage space underneath.
In terms of storage, the trunk offers 478 liters of luggage volume increasing to 1,120 liters with the rear seats 60/40 folded forwards offering a truly flat surface. But like so many other new cars these days, you won't find a spare tire. Instead, a hidden compartment under the floor provides spacious storage space. Plenty of cup holders, storage pockets and storage pockets on the front seatbacks are also welcome.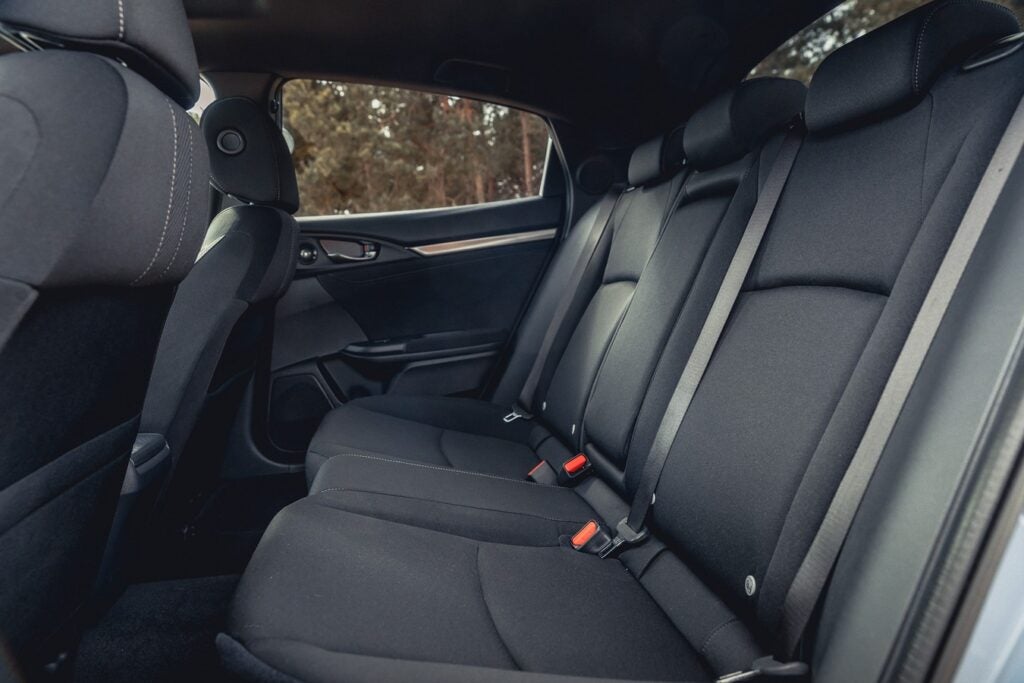 Infotainment and Connectivity
Atop the center console is the seven-inch Honda Connect touchscreen which also displays images from the rear-view camera and provides mirroring with Apple CarPlay and Android Auto.
The reconfigurable instrument cluster display includes a large digital tachometer – with an analog or digital rev needle – and a digital speedometer. An in-screen area allows you to switch between various infotainment screens, including navigation instructions, text and email messages, audio track information, smartphone contacts, trip information and car maintenance information.
Honda recently introduced a few upgrades for the Civic, including upgrades to the infotainment system and the materials used in the cabin. Specifically, the interior incorporates new textured interior panels and an eight-way power driver's seat is now available on top-of-the-line models.
In response to customer feedback, Honda overhauled the infotainment and climate controls by adding physical buttons and dials across the Civic lineup rather than opting for more touchscreen controls. It also introduced a new Sport Line model to its Civic range, available in a top-of-the-line EX model. Interior features include red stitch detailing on the seats, steering wheel, gearshift gaiter and drilled aluminum door panels and pedals.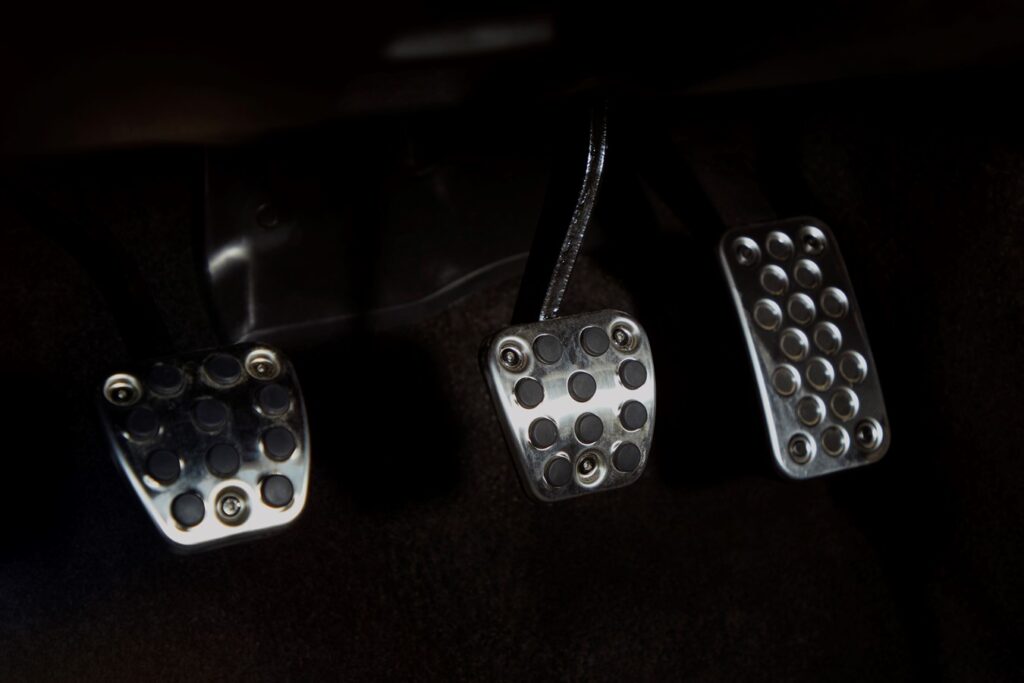 Acoustic windshield
Reducing noise inside cars and therefore improving sound control has long been a focus of car manufacturers. However, the glazed area of ​​the vehicle is constantly increasing, which makes it an important route for the penetration of noise into the interior of the car. A acoustic windshield, however, can reduce sound levels entering the cabin by up to five decibels by using a specially designed acoustic insert sandwiched between two polyvinyl butyral (PVB) films. This sandwich is then inserted between the two sheets of glass of the windshield.
Since the appearance in Europe of the first vehicle fitted with an acoustic windscreen, the Renault Clio II, the number of vehicles fitted with acoustic glazing has gradually increased. Next is the Honda Civic which has an acoustic windshield consisting of an outer layer of 2.1mm safety glass, a middle layer of 0.7mm acoustic noise reducing PVB and an inner layer of 1.8 mm safety glass, for a total thickness of 4.6 mm.
Advanced driver assistance systems
Most new cars already have some basic level of driver assistance. The five-door sedan comes standard with Honda Sensing. This includes a variety of ADAS technologies such as Collision Mitigation Braking, Forward Collision Warning, High Beam Support, Intelligent Adaptive Cruise Control and Speed ​​Limiter, Exit Warning Lane Monitoring with Lane Departure Mitigation, Lane Keeping Assist, Low Speed ​​Following and Traffic Sign Recognition. .
Out and about
The top-of-the-line EX Sportline that we rolled out last week came with a 1.0-liter VTEC turbo engine mated to a manual gearbox. Officially, this model will achieve 43 mpg and emit 114g of CO2. While our test drive was a bit below expectation, we achieved an acceptable 39 mpg. It felt poised and engaged on country roads and nippy on the flat. A button on the center console, next to the electric parking brake, activates the car's dynamic damper control system and helps smooth out potholes.
In September 2021, workers at Honda's Indiana auto plant celebrated the start of mass production of the redesigned 2022 Civic sedan in Greensburg, USA.
Rival models include the VW Golf, Seat Leon and Vauxhall Astra.