Interior design masters: Peter recalls 'awful' headboard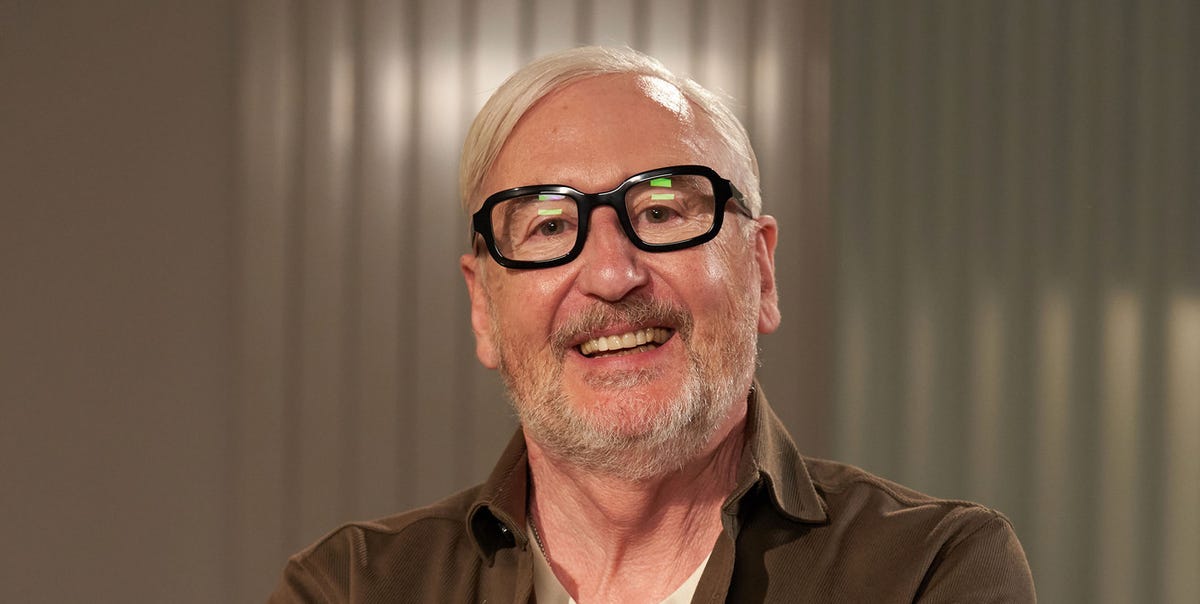 It's the second week of the BBC Masters in Interior Design competition and things are starting to heat up. This week's challenge saw budding designers tackle a hotel room at the historic Wotton House Country Estate Hotel nestled in the Surrey countryside. And while some have had triumphs (Dean's gamble of an all-black room won over the judges), others have had tragedies.
In week one, 63-year-old hairdresser Peter Anderson from Newcastle was flying high with Chief Justice Michelle Ogundehin citing his room as one of her favorites, but in week two Peter (affectionately known as Uncle Pete by his fellow contestants) ended up on the dreaded couch before being the last to leave the competition.
Beautiful home UK had an exclusive chat with the very charming and lovable Peter (who was back in his living room and managed to sneak us in between highlights from a client!) about his time on the show and what he now feel about this bedhead…
The first week you were one of Michelle's favorites and the second week you were on the couch! What did you feel ?
I felt so shocked. I had gone from being top of the class the first week to suddenly being on the couch. I was a little nervous and my mouth was dry, it was horrible. I was bummed to be on the couch because I felt like I checked all the boxes, although maybe I was a little OTT. But I had so much support from everyone on Instagram – I can't follow posts – and from family, friends and my clients. My clients thought I was going to win!
Do you think with hindsight that your project was perhaps too ambitious?
I took on a lot of stuff including heavy work and ran out of time. Watching it on TV, the headboard looked awful. For some reason we couldn't stick it to the wall, it had to be screwed in and there were screws sticking out! I just felt I had to do Something and, in my panic, I added the knobs at the last moment.
What was your inspiration for the piece?
The Italian Renaissance gardens that surround the hotel are absolutely stunning, so I took a lot of inspiration from them – there are Roman temples and original mosaics, which gave me the moment to add the columns. I also read a lot about the Evelyn family and discovered how passionate they were about plants, so I made sure to incorporate those elements as well. I was particularly proud of my library – it made good use of otherwise wasted space.
Tell me what you think of your bedroom – and the headboard now.
The headboard – I hate it. I definitely wouldn't do it again. But I still love the wallpaper. I'm definitely not a minimalist. I'm still very proud of my bedroom – I've gotten so many positive messages online about it too, which has been a real confidence boost.
Do you think you hit the brief?
I think I did. It was quirky, it was botanical, it definitely had a British charm to it, and I included design in it, including structural details like the bookcase.
You said the play ended up being a bit quirkier than you initially thought – do you think that worked against you?
Yeah, I definitely think Michelle thought that was a little too quirky. It's hard because we're under such tight time constraints and so in your moments of panic you start adding things or doing things that you probably wouldn't normally do. I needed more time!
When Michelle first walked into your room, she said it was "an attack on the senses" – what did you think?
I disagree, big surprise! When I was watching the episode with my family and friends, everyone loved it and I think it really had the wow factor.
How did you feel watching the comments?
I was grinding my teeth. I really disagreed with the reviews. On the couch, Guy Oliver (guest judge) said he thought my ideas were ingenious and Alan Carr said how much he loved the pillars. I didn't think I was going to be sent home.
What was the hardest part of this challenge for you? Which part did you like the most?
The hardest part was time management. As well as working full time in the salon, I had to design my knickers, shop for everything I needed, then drive from Newcastle to Brighton and back. I don't know how I did! I'm not very good with computers, so I hand draw all my drawings, which takes more time, but I love it, so that's what I enjoyed the most.
What is your best memory of the show?
I think it must be meeting everyone for the first time. Everyone else is so lovely and the atmosphere was amazing.
What's next for you?
I continue to do hairdressing, but I also have a little top secret project up my sleeve. All I will say is that it's about design and my eldest son helps me!
Any advice for those who want to apply for the show next year?
Think about what gives you the x factor over others and do whatever you can to make your application stand out. I had no previous experience, but I told them how I experienced pile shag from the 70s to the minimalist 2000s and I think they liked it. Be yourself.
Who designed your favorite piece this week – and who do you want to win?
I loved Banjo's room – and I was a big fan of Dean's too. But I especially liked the colors Banjo used, the way he made that little window stand out, and how he created a mood in such a small space. My winner? I go with Banjo – but I love them all!
• Watch the next episode of Masters in Interior Design Wednesdays at 9 p.m. on BBC One. Follow Peter (@peterandersondesigns) on Instagram.
Catch-up: Eliminated interior design master's candidate Richard 'sticks to his decision' on short curtains
To follow Beautiful house on Instagram.
This content is created and maintained by a third party, and uploaded to this page to help users provide their email addresses. You may be able to find more information about this and similar content on piano.io