Interior Design Tips: Ways to Arrange Your Kitchen into an Ergonomic Space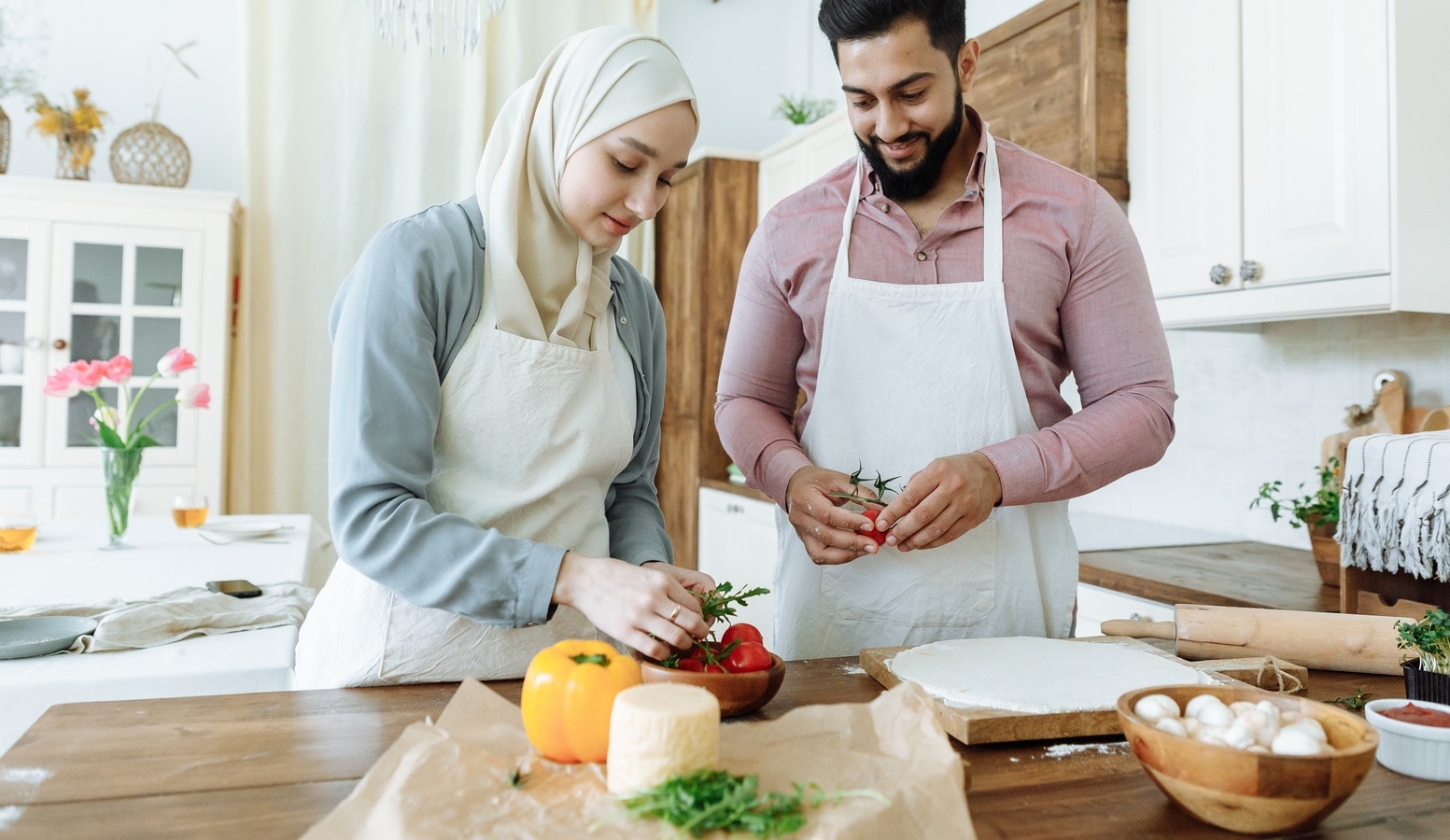 When we talk about spaces in our homes forming our comfort zone, the functionality of the spaces designed becomes the most important part of the thought process associated with it because each user is unique and each family has their own lifestyle. a vital role even in kitchens. There are many factors concerned with the design and arrangement of things in spaces allowing the user and things to interact more effectively.
In an interview with HT Lifestyle, Khaninda Barman, co-founder of Wurfel, insisted that the main objective of an ergonomic kitchen is to minimize stress during work by means of some simple but effective tips and tricks. He suggested :
1. Ensure an uninterrupted workflow in the three main areas of the kitchen, namely the sink, the hob and the refrigerator; also known as the kitchen work triangle.
2. Separate the kitchen layout into different areas such as cooking, washing, food preparation area, food storage area, kitchen utensil storage area, etc.
3. Maintain an unbroken flow in your kitchen design by placing the tallest unit in your kitchen at one end of the continuous countertop.
4. Install a combination of ambient and task lighting in your kitchen for high functionality.
5. Place frequently used items in your kitchen near the counter for easy access.
6. Maximize space by utilizing the corners of L-shaped and U-shaped kitchens with various corner unit solutions.
7. Opt for drawers of different sizes for your utensils and store them according to their weight and size.
8. Store all cleaning supplies in the area under the sink for easy access.
9. Store all your electrical appliances like oven, toaster, juicer, etc., in a large cabinet to maintain an organized counter.
10. Ensure adequate ventilation in your kitchen by turning on the exhaust and the chimney to keep bad odors away.
Shruti Jain, Head of Department, Faculty of Architecture and Design, Manav Rachna International Institute for Research and Studies, also pointed out that there are many factors related to the design and layout of objects in spaces allowing the user and the objects to interact more effectively. Since the kitchen is the most functional area of ​​a house, she advised a few ways to build it in the most ergonomic way:
• The layout of the kitchen should be carefully planned so that one does not have to run a marathon to cook
• The standard size in the kitchen is more important but at the same time the kitchen should be designed to fit the user and not the other way around.
• Make sure you have a good work triangle between the cooktop, sink and refrigerator.
• We should always keep the walking distance short between these functional areas so that it is easy to get work done while cooking.
• Kitchen storage spaces should be well planned with separation of perishable and non-perishable items. A good single or double pantry drawer can be designed according to the size of the kitchen.
• Modular planning allows flexibility of use in the kitchen. We must therefore choose modular equipment wisely according to the needs, the size of the kitchen and our budget.
• Having more drawers and fewer flaps in the cabinet area can improve the usability of under-counter storage areas, eliminating the need to bend over to pull out or store items.
• Countertop fixtures and fittings as well as tiered storage shelves can make the kitchen a more functional space. Ease of use and accessibility for undercounter as well as countertop/overhead storage is required and should be customized to the average height of the entire family.
• Good ambient lighting and appropriate task lighting on counters are also necessary for functionality and aesthetics. These small design changes can save time and effort and prevent inconvenience and strain during work.
• Finally, make sure you have good plumbing and a good placement of electrical outlets to facilitate the use of all electrical appliances in the kitchen. It is also necessary to ensure that each device has its own space to use them as well as to store them. For example, we can install a roller shutter to keep electrical appliances like food processors, coffee machines, etc.
With all of this in place, you can avoid unnecessary bending, twisting or turning to reach items in the kitchen and make everyday cooking an effortless experience. Enjoy the most functional kitchen construction to give you an easy and fun cooking time while using this space.