Looking for new interior design ideas? We have what you need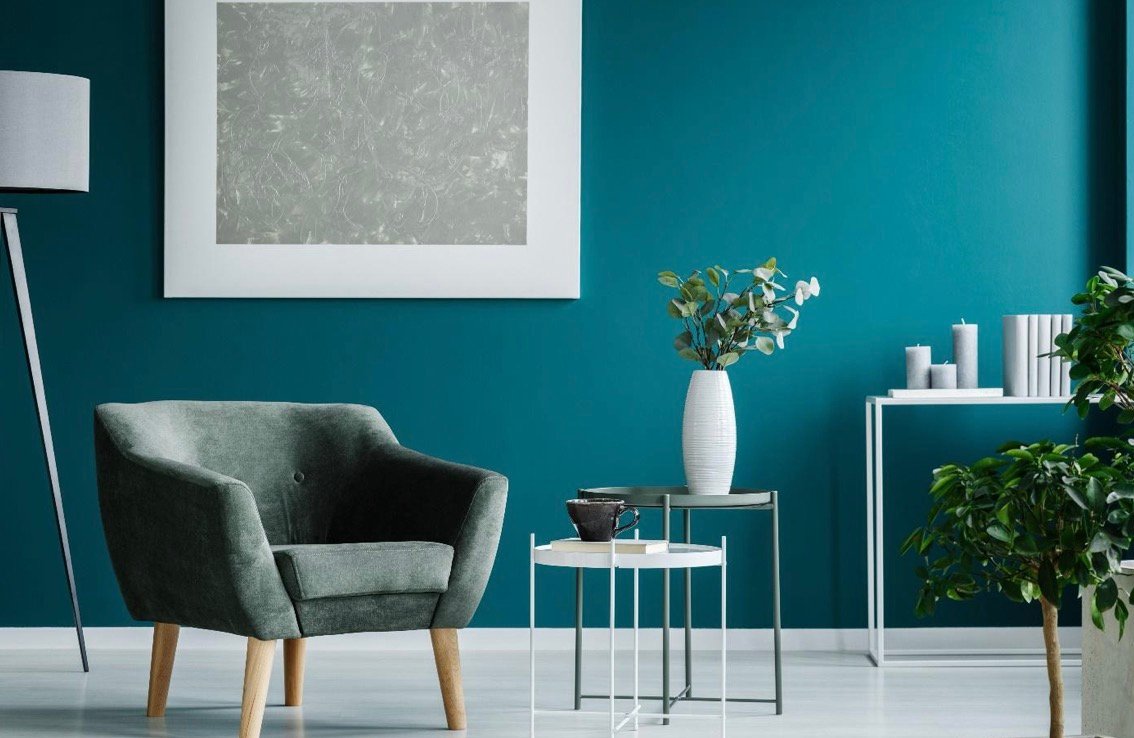 Although it is commonly believed that modern designs are austere and harsh, modern home look completely transformed. The goal of millennial homes is to look nice and inviting without being overcrowded or overdone.
Contemporary interior design is defined by its simplicity and subtle sophistication, as well as the careful blend of clean lines and textures. Rather than focusing on individual elements, modern interior design focuses on the whole area.
Whether you live in an apartment or a villa, you can incorporate modern interior design elements into your home. Here are a few interior design ideas to help you achieve that clean, modern look.
#1 Colors should be used wisely
Neutral colors such as black, charcoal and white dominate the contemporary color palette. These colors are typically used as a background for spaces, with vibrant accent pieces in eye-catching hues creating a pop of color. An interior design idea to implement this style is to paint the walls in neutral colors like beige, gray or oxblood and use bright colors in furniture and home decor items. . This home interior idea can also be used for small bedrooms
#2 Make the Most of Your Available Space
Another interior design idea for creating a contemporary design home is to make the most of the available space. The idea is to include standout pieces in your surroundings without making them look cluttered or depressing. The easiest way to do this is to start with the requirements. When redecorating your bedroom, for example, start with the bed, bedside tables and closets. Now assess your needs and available space, and think about adding items like TV cabinets, couches, or shelves. The idea should be to create a nice, open space that feels fresh and inviting.
#3 Choose Appropriate Furniture
Furnishing your home is one of the most important parts of it. It acts as the focal point of your design and sets the tone for the rest of the decor. So, if you choose a modern contemporary interior design theme, make sure your furniture suits it. Vibrant textures and crisp lines scream contemporary style, and these items are popular in modern homes.
#4 Play with art
The ability to exhibit your particular style is an essential part of modern home design. And what better way to express yourself than by presenting works of art that reflect your own style? Putting art on your walls adds individuality and can be a great way to add a pop of color. Plus, it's a fantastic way to maximize available space using height.
#5 Lighting is essential
Lighting is essential in contemporary interior design. We no longer install a single light source and expect it to illuminate the entire room. Pendant lights, mood lights, and task lights are all popular in millennial homes.
So there you have it: some home interior design ideas consider if you want to include modern style interior design elements in your home. However, it's always a good idea to get professional assistance when renovating your home to avoid costly mistakes. There are several outstanding interior design companies that can help you create your dream home.
Livspace is an example of an interior design company that has made a name for itself in the industry. Livspace offers experienced interior design advice and a full interior design service to make your interior design journey as easy and enjoyable as possible. To discover more interior design ideas and learn about their services, visit their website.