Q&A on Interior Design Masters with Molly After Elimination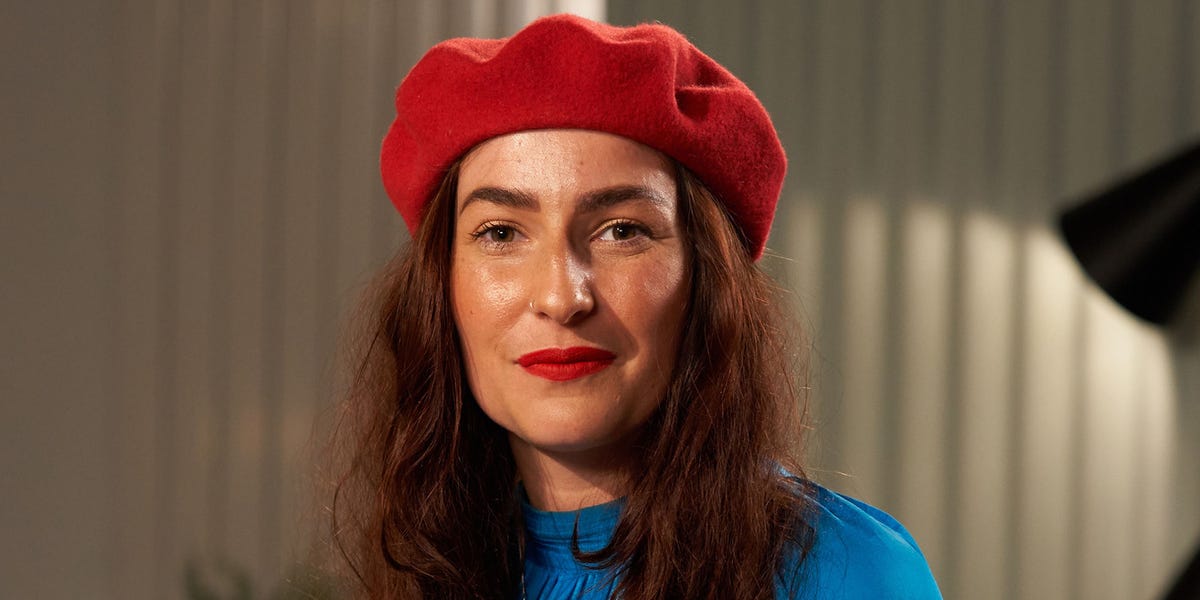 Shop week. Two words that can scare off even the most confident BBC Interior Design Masters candidates. And after last week's shock double elimination, who could blame them for feeling even more nervous? And that's before they find out Mary Portas, the self-proclaimed queen of stores, would be judging alongside Michelle Ogundehin.
Our six remaining designers were paired off and sent to Salisbury to spruce up bridal, homeware and lingerie stores in just two days. Amy and Banjo ticked all the boxes with their modern bridal design, Fran and Dean had to ditch their usual colors to appeal to a neutral client, but it was Molly and Paul who took the brunt of the judges' criticism when it came to concerns design of their lingerie boutique.
With Michelle saying she felt there was "too much" and Mary criticizing the lack of merchandising, there were tears all around when it was time to say goodbye to lovely Molly Coath, 24.
Beautiful home UK had an exclusive chat to find out what happened when the cameras stopped rolling…
We can't believe you left! How did you feel seeing him last night?
Mixed emotions, but overall I feel satisfied and happy. Judge's comments have been positive, everyone else has been so kind and even the reaction on social media has been lovely. That said, it was hard to look back on it as I didn't feel it was my time to go, but someone had to!
As lead designer, did you feel it was right that you should go?
It's delicate. Obviously, when you're the lead, you take full responsibility, but I felt I had fulfilled my brief in terms of interior design. I don't know if it fell on camera, but we had the biggest store, it was almost like four stores in one. And while lingerie is beautiful, it's also so hard to work with because it's small and fiddly and there's a lot of it! The merchandising took us much longer than expected.
Chief Justice Michelle looked very emotional when she said you were leaving, did you speak once the cameras stopped rolling?
Michelle came over to give me a hug. She talked about how I came and how hard she found the decision to make. She said that even until the last second she wasn't sure if she was going to send me home or not.
How did you feel when you saw Paul say he thought he should have gone home and you should have stayed?
It made me sad. We knew visual merchandising was weak and since it's his specialty, he felt responsible. What is frustrating is how beautiful this window would have been had we had more time.
Have you spoken to Annie, your client, since? Do you know if it changed anything?
I spoke with Annie yesterday and this morning she is lovely. She is really happy with the store. We wanted something daring, quirky and quintessentially British, and we all think that's been achieved. Annie didn't change much because she loves it, but she managed to release more stock! I feel like I did the interior design bones and then she could take over and do the merchandising.
How did you feel when you learned that you were going to create a lingerie boutique?
I was really excited because it was so me. I wanted to create something bold and fun, which I think we nailed. But I have to admit that the practicalities of a store that big and with that much stock – it's tough.
It looks like the painting took longer than expected – when (if any) did you start worrying? Did you have to leave something out?
I started to worry at the start of the second day. We were still painting and hadn't even started the windows. We had completely underestimated how much stock there was and how long it would take us. Luckily we didn't have to remove anything from my design, but over the weeks you learn to adapt and evolve ideas.
Paul told the camera that there was nothing you could criticize about this store – looking back, do you agree?
No! (Laughs). I wish I had just a little of Paul's confidence. We were delighted with how it looked, but there were things I wanted to change or edit, like my artwork – I printed them at home to save time and money, but in an ideal world I would have them got much, much bigger on the walls. . I just wish the overall finish was better.
How did you feel watching Michelle and Mary Portas discuss your scheme?
It was strange! I was so excited when I found out that Mary was this week's guest judge. I've been a fan of her for years and remember watching Queen of Shops when I was younger, so I was thrilled knowing I would meet her and see my work. You feel a lot of trepidation on the couch, but it was okay and I agree with a lot of what the judges were saying.
Michelle felt there was too much going on, but Mary said she felt like it didn't end properly – who do you agree with?
Hard to say – yes, there was a lot going on in the windows, but this was the week we needed to make a statement and take a chance. But the two judges were very complimentary and kind.
What did you think when Mary said you "lost the product"?
I fully understood his criticism – if everything had gone as planned, it would have actually made the product better. We had a fabulous wardrobe which would have really let the products sing if they had all been properly marketed.
If you could go back and change one thing, what would it be?
No big surprise here – visual merchandising. It would have taken us longer to sort and organize all the lingerie, honestly, if you had seen mountains of them at the back of the shop…
Which store was your favorite this week?
I loved Banjo and Amy's wedding dress shop. It was so well executed and looked so polished. And unlike us, they managed to get all their stock out!
We have to ask ourselves – who do you want to win?
Banjo. I wanted to be different because I know everyone says Banjo, but he's just amazing. I knew from day one that he was an exceptional talent. I've always said that he was almost a tortured artist, he had so many ideas. He is simply amazing.
What's next for you?
I've been busy working on some great freelance projects and also some cushion designs which is very exciting! I will continue to push my career as an interior designer and have just started selling products on my website, mocointerior.com as well.
• Watch the next episode of Masters in Interior Design Wednesdays at 9 p.m. on BBC One.
Catching up: Interior Design MA candidate Peter: 'Watching it on TV, the headboard looked awful'
To follow Beautiful house on Instagram.
This content is created and maintained by a third party, and uploaded to this page to help users provide their email addresses. You may be able to find more information about this and similar content on piano.io