Six start-ups that will change the future of interior design in 2022 – London Business News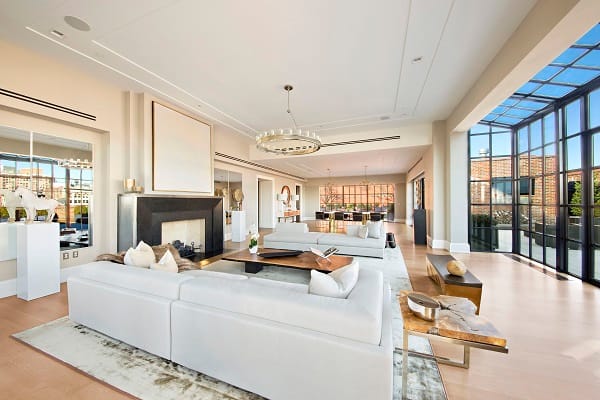 It seems like everyone is talking about the internet and new technologies right now. For interior design, which can look like something purely personal and completely offline, many people have become accustomed to sharing their homes with strangers around the world for inspiration and just to show off their style. . These interior design review sites are revolutionizing the interior design market by offering ways to make home decorating easier, more accessible, and more affordable for everyone.
The interior design industry is growing rapidly due to the increasing popularity of online interior design services. This growth is expected to continue throughout 2022. As more consumers turn to the internet for interior design solutions, demand for these services will increase. Online interior design service providers offer a variety of products and services, including interior design software, interior design templates, and virtual reality tours. Some companies even provide 3D printing technology to create custom furniture or other items. The future of interior design looks bright.
When you think of your own home, you might think of yourself as an artist, maybe even a bit of a perfectionist. You might enjoy assembling beautiful works of art, arranging flowers in vases, or painting a picture on a canvas. Maybe you like to decorate your home with interesting objects, or maybe you prefer to keep things simple. Whatever you choose, there's no reason your home shouldn't look as good as you want it to. An interior designer is trained to understand all aspects of designing and decorating a space. They will have experience with different materials, colors, textures, patterns and styles. Using their knowledge and expertise, they will create a plan to transform your home into something truly unique and special. The end result will be a space you love, one that reflects your personality and tastes.
This is a comprehensive list of companies that have changed the entire interior design industry. They make everything faster, cheaper and easier to access. Let's check them all!
1. RenoNerds
RenoNerds is an online interior design review site designed to help homeowners find suitable interior designers for their renovation project. Browse their database of interior designers and select the ones that suit your needs. You can also choose to search for interior designers by city or state. Once you have selected an interior designer, you will be taken directly to their profile page. RenoNerds ratings are based on owner reviews submitted by users. They collect authentic reviews of renovation experiences and use this data to help homeowners make a baseline comparison when choosing an interior designer. Their ratings are not paid endorsements; they just want to give consumers useful information so they can make informed decisions.
2. Joy space
Spacejoy is a marketplace for 3D printing, home decor, and other products and services. It allows users to browse millions of items available for purchase. Users can also create custom designs and sell them directly to others. When browsing, you can sort items into different categories, such as "architecture", "design", "furniture", etc., to find exactly what you need. Spacejoy offers a 14-day free trial period. During this time, you can explore and test the platform without making any purchases. If you decide to go ahead with the purchase, there are no additional costs. All payments are made through PayPal only.
3. Clairrow
Clairrow is an online toolkit designed to make home decorating simple and accessible. It includes a library of free DIY projects to quickly update any room in your home, all made with simple materials like cardboard, tape, string, glue sticks and paint. aerosol. You can also create custom furniture using 3D printing technology. If you need inspiration, you can browse different rooms curated by the designers, including kitchens, bedrooms, living rooms, bathrooms, and kids' spaces.
4. RoomLIFT
RoomLIFT's design process is less computerized than other design software. Instead, RoomLIFT designs rooms with a small team of people. This means that each designer works closely with clients. Customers often feel that RoomLIFT's design process feels more personal because there isn't one big company behind the scenes pulling all the strings. It costs more than other products, but customers feel it provides an extra touch of quality and service.
5. Haven of peace
Havenly is a web design platform that lets you collaborate with a team of designers and developers, all at your own pace. You choose the type of project you're working on, whether it's a landing page, a blog post or a full website, then you choose different elements such as colors, fonts , images and layouts. Once you've selected everything you need, just drag and drop them onto the canvas. When you are done, you click on "publish" and your project is put online.
6.Houzz
Houzz is a popular platform for interior design ideas. Its platform makes it easy for homeowners to browse photos of beautiful homes, apartments, and offices. Each image comes with a description of the space, its dimensions, features, and even photos of the decorations inside. You can save these images to your account to view them later. Besides that, you can add your own descriptions and photos. To get started, you'll need to create an account, but you can still use their paid version if you want some additional benefits.
Conclusion
In conclusion, these five startups will change the future of interior design. Some have already changed the way we work, while others are still in the early stages of development. What if they could change our lives forever? It will be a world where everything is connected, every action has an impact on society, and technology can help us solve problems once considered impossible.