Step Inside an Interior Designer's Aspen Home Built Around Her Art Collection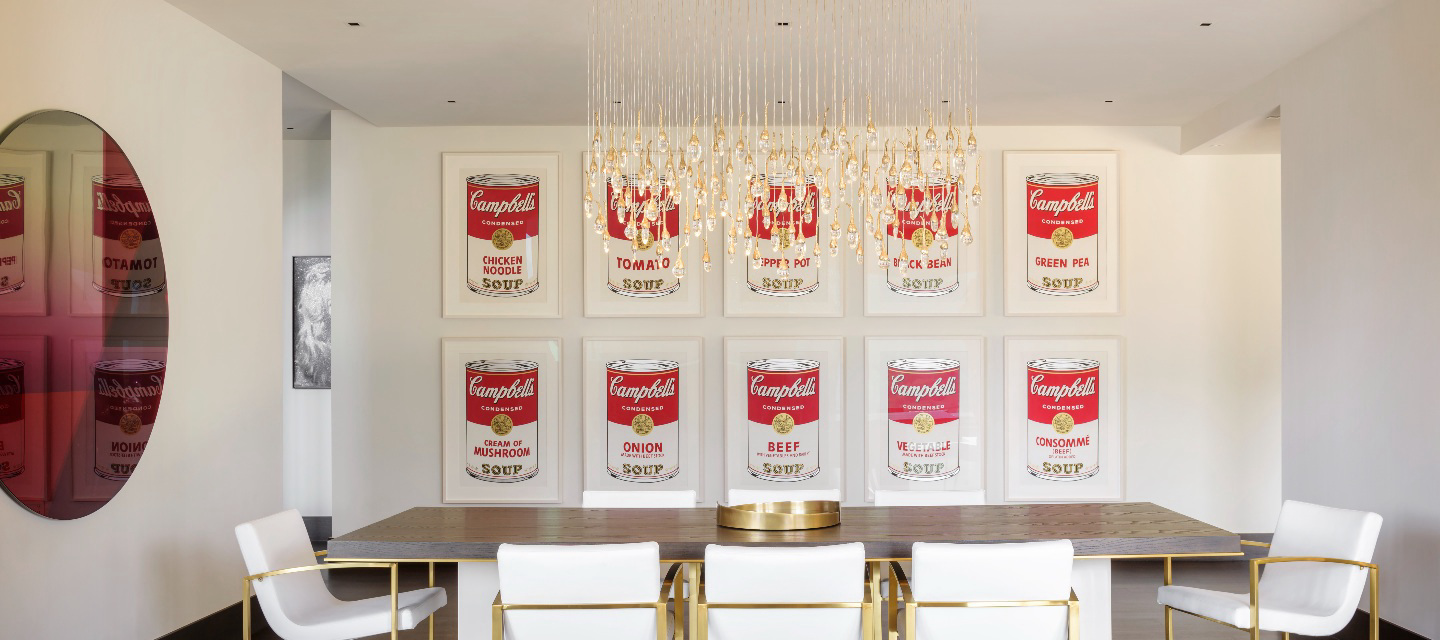 Joshua Glass: How did you start building your own collection?
Sterling McDavid: I've had a love for art for as long as I can remember. As an interior designer, I have a contemporary aesthetic, so naturally modern and contemporary art goes well with my interiors. It was when I started building and designing our Aspen home that I really dove into adding modern and contemporary art to our personal collection. Thanks also to our Artistic Advisor Sarah Calodney, who always finds the perfect pieces for our collection.
JG: What were the first pieces you bought for your Aspen home?
CMS: The Andy Warhol Campbell's soup cans. I then designed the dining area specifically around the artwork, which is common practice for me with interiors. Most people design the space and then add art to it, but if I build it from scratch, there's nothing more fun than designing a house for Art.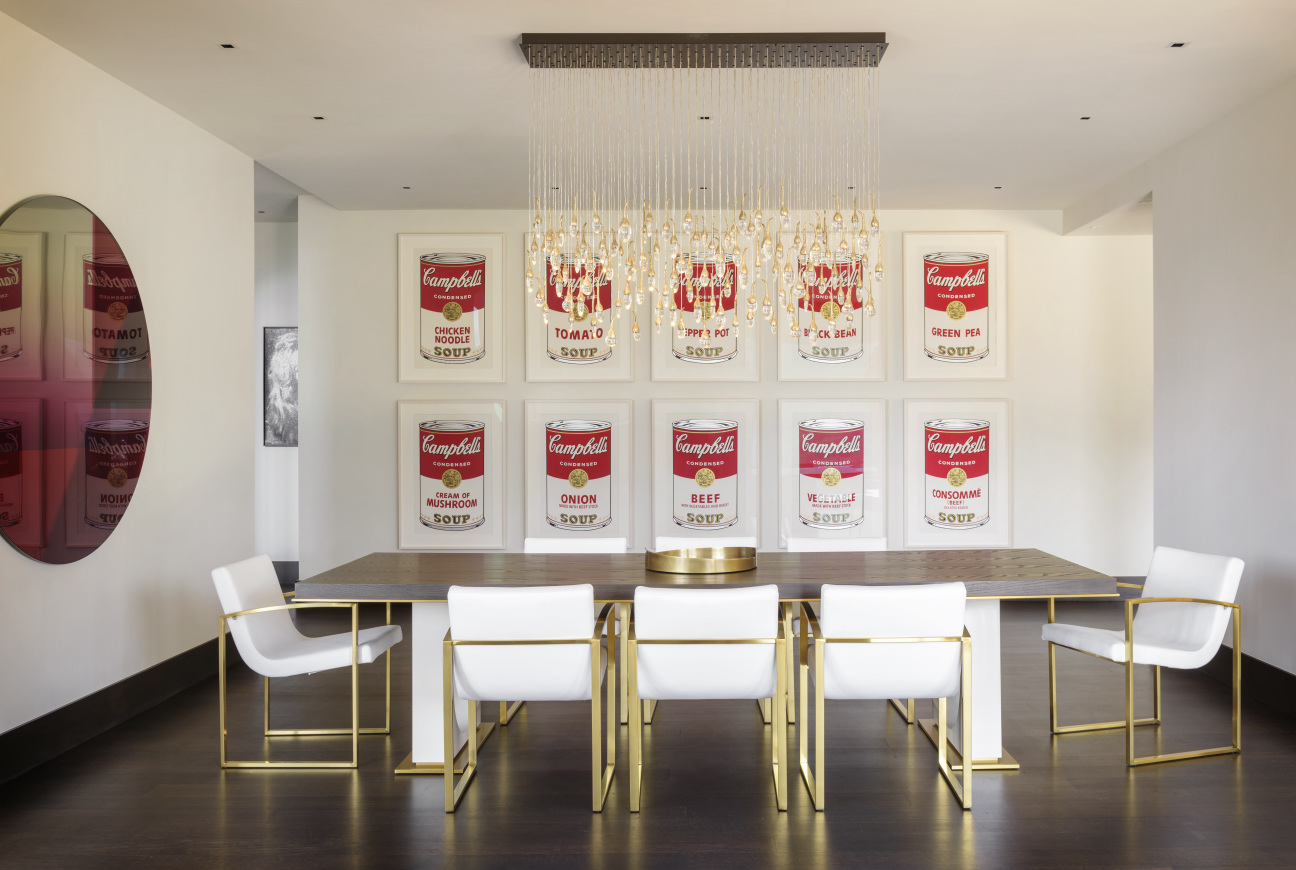 JG: Did you find art for a design client to fall in love with yourself?
CMS: Absolutely! I have a client in Los Angeles who has the most amazing, oversized Banksy work in his office that I've designed. It's one of my five favorite pieces I've ever seen!
JG: You have recently shifted the focus of your collection from the masters to modern art. What prompted this change?
CMS: I love art that makes a statement wherever I design. I actually think masters are preferable in some spaces. For example, I'm redoing my parents IM Pei's house in Texas, and although the interiors are now contemporary, there's nothing quite like seeing Monet's room that greets you as you walk in. In my opinion, masters often look best in a contemporary setting.
JG: Who inspires you at the moment?
CMS: My favorite artist is Jean-Michel Basquiat and he will inspire me forever. I'm also a big fan of KAWS and Yayoi Kusama. Additionally, I find inspiration in other creatives such as Johnson Hartig, Virgil Abloh, Shigeru Ban, Peter Marino, Maya Angelou and many more.
JG: Is there a piece of Basquiat in particular that left a strong memory?
CMS: I visited David Mugrabi's office in 2010, and he offered to sell us a beautiful work by Basquiat. At the time, I remember thinking it would never get its list price, but the joke was on me, because today this coin is worth at least 15 times more. I've always loved Basquiat's work more than any other artist's, so I still don't care!
Subscribe to the Cultural newsletter
Of course, we can be close friends. Unfiltered access awaits.