Tallink Grupp reveals interior design images from MyStar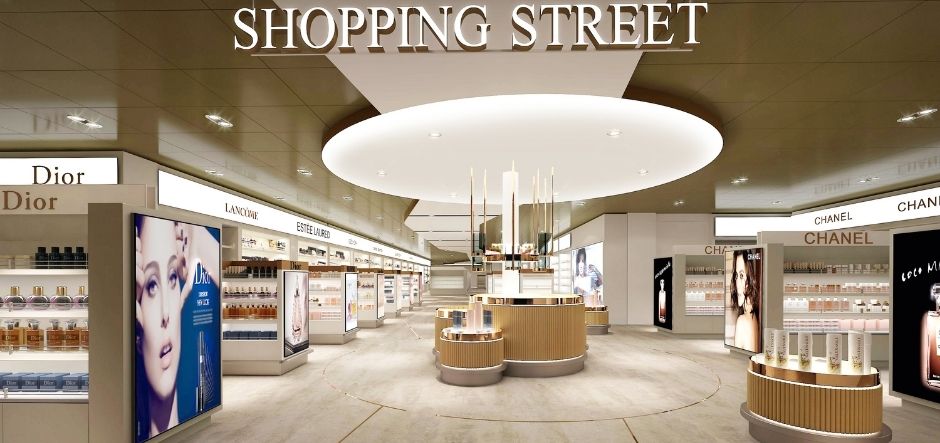 The Traveler Superstore has a discovery station to sample new products
Tallink Grupp has released images from inside its new LNG-powered vessel, MyStar, designed by Finnish agency dSign Vertti Kivi & Co.
"We are delighted to invite everyone to preview the wonderful interior of our new MyStar shuttle, the key strategic project we have been working on since fall 2019," said Tallink member Piret Mürk-Dubout Grupp's. Board of Directors. "Following the ship's christening and launch this summer, we are now at the exciting stage of the construction project where new passenger concepts and the ship's stunning interior features are beginning to come to life zone by zone aboard the ship."
MyStar will have 14 public spaces, each of which has been designed around the theme of "Baltic Sea Beauty". These include the Traveler Superstore, which has a discovery station to sample new products at its center. The retail space will include both fixed and pop-up outlets such as the Nordic Corner, which will showcase local products and design.
"We have chosen the beauty of the Baltic Sea as the main theme for the interior design of the ship – a story that is told using exclusive compilations of underwater videos and photos throughout the ship," said Vertti Kivi, designer in Chief and CEO of dsign Vertti Kivi. & Co. "Each public space on the ship conveys its unique character and atmosphere, which is created with various contrasting surface materials, a new color palette, furnishings created exclusively for the ship as well as bold lighting solutions. From the newly revealed visuals, the spirit of MyStar can truly be felt.
The vessel is currently under construction at the Rauma Marine Constructions shipyard in Rauma, Finland. Delivery is scheduled for spring 2022, when it will enter service between the cities of Tallinn, Estonia, and Helsinki, Finland.
Share this story