Want to know the career opportunities for interior design courses? Here is some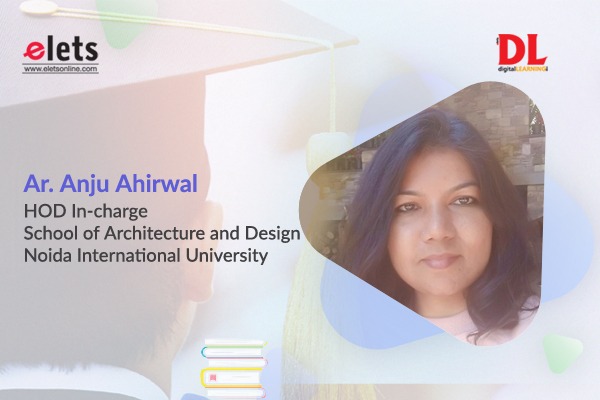 Author: Ar. Anju Ahirwal, Head of HOD, School of Architecture and Design, Noida International University.
As remarkable interiors have become one of the prerequisites for a workplace or a home, the demand for interior designers is increasing day by day. They are the ones who, through their creativity, their technical knowledge and their professional and industrial skills in building, architecture and the human way of life, create the dream space. They are also the experts in creating more space, improving space efficiency, improving functional space utilization, improving lighting effect, improved color effects, improved textures, patterns, scale, size, among others.
With the changing times, interior designers are also specializing in sustainability, where they incorporate environmentally friendly techniques to complement their work. According to a report by Brandongaille, interior design jobs are expected to grow by an estimated 13% over the next decade.
If you possess all the qualities mentioned above, then you are quite simply suited to take an interior design course because it will open up many avenues for you:

Residential interior designer
It is the residential interior designer who makes a house a home. Their work begins where the architect's work ends. They work inside homes, apartments, condos, and anywhere else people reside, creating livable space. If you are someone who likes to wander around furniture stores and look at their pre-designed bedroom ideas, then you might be suited to become a residential interior designer as it involves working on exciting interior spaces.
healthcare interior designer
The interior designs of health centers are crucial as they help a patient improve their mood, speed up their recovery and help them feel better. For this as a career opportunity, a person must have a creative mind and little research. The evidence-based design process should be used to design and renovate health centers, clinics, doctors' offices, hospitals and residential care facilities. You can immediately select this as your career after taking an interior design course.
Sustainable interior designer
As our society realizes the need for environmentally friendly buildings and interiors, the responsibility of sustainable interior designers increases as clients want their interiors to have sustainable principles. The job of a sustainable interior designer is to design spaces with reduced waste, low environmental impact and energy efficiency. It is also about furnishing homes with products made from recycled materials.
Draftsman
The job of an industrial designer is to develop concepts for cars, appliances and toys. They combine art, business and engineering to make products that people use every day. Their primary responsibilities involve communicating with clients, creating designs accordingly, managing project budgets, and troubleshooting design issues during production.
Senior interior designer
In a corporate setup, they work closely with the project manager to lead the design projects. It is a higher position and to do their job they have to collaborate with other professionals, such as the project manager, other interior designers and contractors. To become a senior interior designer, one must also have a working knowledge of design software such as PhotoShop, InDesign, Illustrator and MicroStation.
Universal interior designers
Universal interior designers are those who create spaces that are accessible to everyone, including vulnerable communities like people with disabilities, the elderly, children. A perfect universal design is intuitive, simplistic and easy to navigate. It is welcoming to all. They are in demand these days.
Follow us and join us on Facebook, TwitterLinkedIn, Elets video
>