Wood wall panels are a decorative treatment for walls, ceilings, doors and furniture made of a series of large, thin sheets of wood called panels that are bound together by narrower, thicker strips of wood in architecture and design.
What are the characteristics of a wood panel?
Wood panels are flat, sometimes curved sheets made from wood-based materials that are glued together with an adhesive. Panels are usually made of veneer, strands, particles, or fibers and bonded with a synthetic or other adhesive cured using heat and pressure.
What are wall panels used for?
Wall panels are used to decorate walls and are made of various materials and then framed together. Wall panels bring luxury and charm to the room where they are used. Decorative and inexpensive wall panels are versatile and bring out the best in wherever they are used.
Story
In the 1970s, wood paneling hit its peak and since then homeowners have been knocking down or masking these panels with paint to brighten up spaces for years. In cozy places such as dens or offices, however, wooden wall panels in shades of brown are making a comeback. Panels are used sparingly as an accent wall or other element for the character of the space.
Wooden wall panels can be stained in a rich mahogany for an upscale look or weathered and rustic. The warm tones of the woodwork evoke a vintage atmosphere. But unlike their faux counterparts, today's paneled walls are made from natural wood, making them more eco-friendly and trendier than ever.
To transform them into architectural elements, artists flocked to reclaim woodwork and veneer. One of the first to bring the "grandma's basement" look back with orange carpeting, kitschy posters, yellow vinyl banquettes and, yes, wood paneling, to the new pop scene was the New York Flower Store, a salon Chinatown chic, a few years ago.
But the newly common wallcovering does more than just sink back into a spooky, nostalgic void of 90s memories. Instead, in trendy style Japanese-inspired London apartmentand even in a Swiss chalet-style California home, wood paneling returns in a sleek, contemporary way.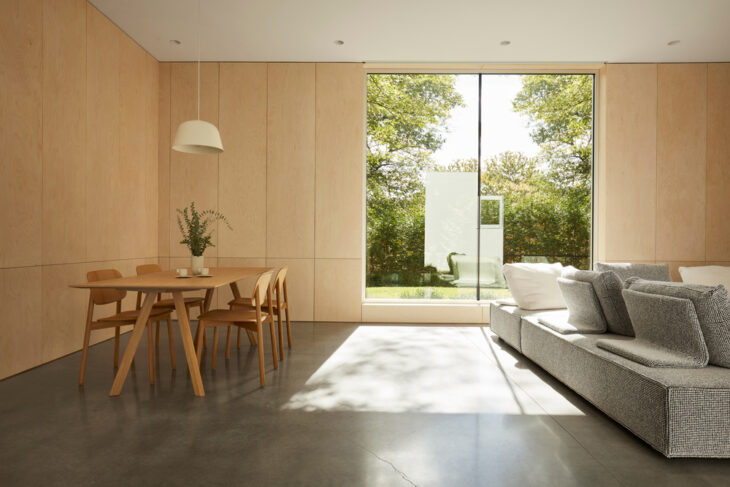 Types of wooden wall panels
With this trend rapidly gaining momentum, people looking for ways to spruce up their living spaces and add much-needed insulation can turn to these 7 main types of wood wall panels.
shiplap
Board and batten
plank wall
Tongue and groove
Flat panels
pearl panel
Raised panel.
Conclusion
Although wall panels are not obsolete, some styles and colors do not match the current style profiles prevalent in the world of interior design. And even though it's a look of the past, with light, sandy paint or stain, it can still be made brand new and chic.
Modern wood wall panels are new, make a strong lasting impression and add character and texture. You can express yourself and have fun with the architecture of your home!
Wall panels are both functional and decorative, providing insulation and soundproofing, combined with uniformity of appearance, as well as some measure of durability or ease of replaceability.
Woodwork has long been used to decorate walls. Today's wood panels are somewhat of a step back from the inexpensive products of the 1960s and 1970s in the glory days of solid wood panels, but with many modern improvements. Given their long history, wood panels can be fantastic if used correctly.
Images of the Butternut Residence by Maurice Martel architect – See the whole story on Archiscene